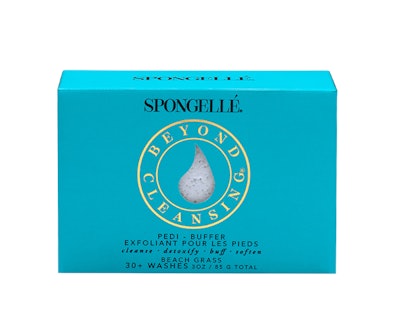 I have a confession, I don't give my feet as much love as they deserve. As much as I want to, scheduling regular pedicure appointments just doesn't work for me, even during the summer months when my feet deserve the most attention. Enter my summer savior: The Spongellé Beach Grass Pedi-Buffer. This pedi-buffer is designed specifically to help soften calluses and keep feet fresh; it's also good for 30+ WASHES! I know this for a fact because I did not want to throw it away once I had completed 30 uses; okay I threw it away after 35 uses. Featuring dual-sides, one releases an emulsifying lather once the buffer is wet. While the second side has a gentle exfoliating texture to scrub away dry and dead skin cells. I had the pleasure of using the Beach Grass scented pedi-buffer and it was delightful, sweet scents of peppermint and sea kelp brought the beach right into my shower.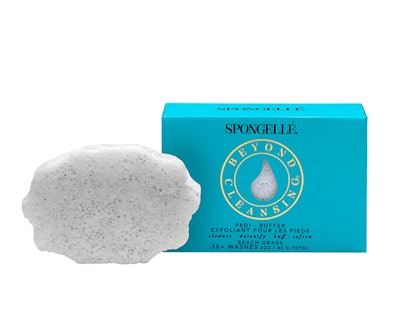 Discussing at-home care between services is a conversation that should happen with every client, and those conversations can vary depending on the client and what their exact hand and feet care needs are. Stocking up your retail space with products that can cater to every client is a great way to them educated and involved in their own self-care, but also to help boost salon revenue. The Pedi-Buffer from Spongellé is the best for at home use when you need to keep their feet fresh between appointments. It is vegan friendly and cruelty-free for the conscious client, and can also be packed for travel for a client that is getting ready for a quick summer getaway. It doesn't have to be limited to summer either; the Spongellé mani-pedi buffer duo makes a great stocking stuffer for you favorite clients, or for yourself when you want a little spa time at home.
Visit spongelle.com to see all of their great products!
-Dina Ciccarelli