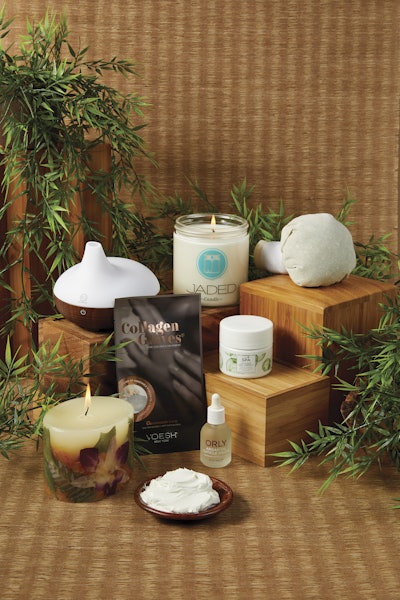 The hustle and bustle of a busy nail salon can sometimes feel overwhelming, but you can create a calming atmosphere reminiscent of a luxurious spa by simply incorporating a few thoughtfully selected products designed to relax the body and soothe the senses. Offer clients a small escape with a scented candle, banish stress with a cooling eye mask or pamper skin with ultra-moisturizing collagen gloves. Here are a few of our top picks (and where to find them!) for transporting your guests to a state of bliss.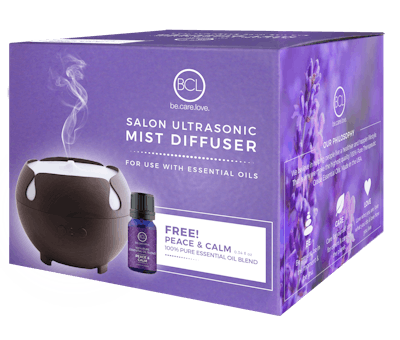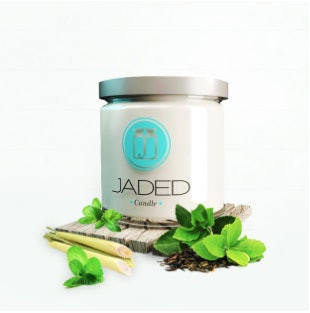 Jaded Candle in Coconut Lime Vervena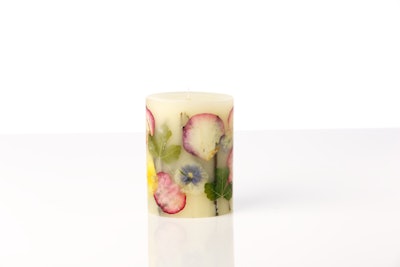 Rosy Rings Yuzu & Wild Palm Candle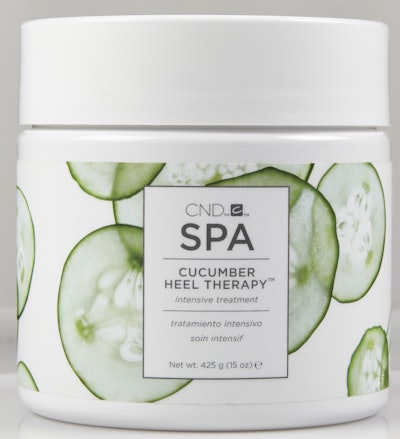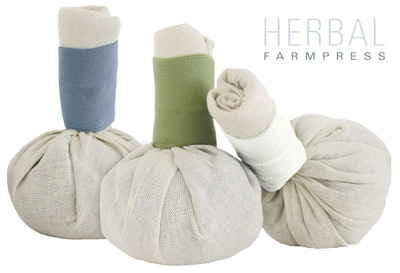 Farmhouse Fresh The Herbal Farmpress
What products do you use to evoke a spa atmosphere? Let us know in the comments below!
[This article was originally published in the July 2018 issue of NAILPRO.]