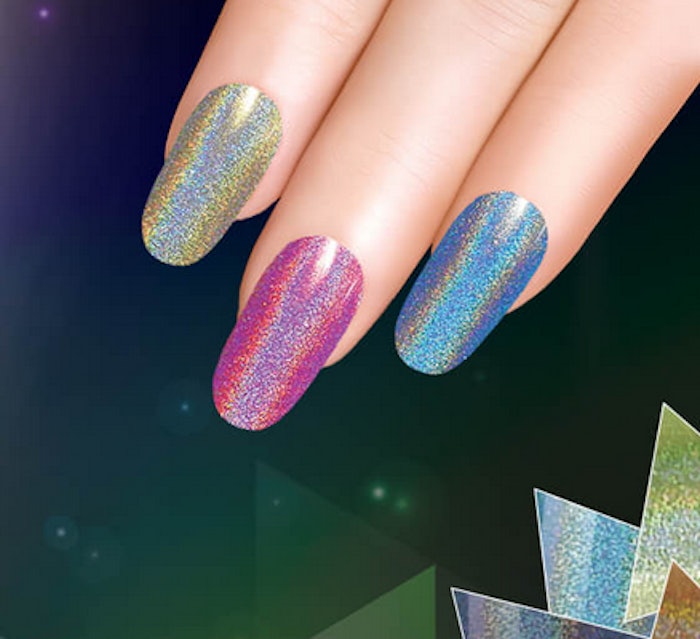 LeChat's newest Spectra collection includes 12 new holographic glitter shades that will help you create out-of-this-world manicures. The ultra-pigmented polish creates an intense solar flare effect in direct light for rainbow nails that sparkle and shine.
The new colors include:

Asteroid

Aurora

Galactic Pink

Gemini

Gravity
Jupiter

Mars

Nebula

Nene

Neptune

Outer Space

Shooting Star
LeChat Dare to Wear polishes are available in salons nationwide and at LeChatNails.com. The Spectra shades retail for $11.95 each.
What do you think about these shades? Let us know in the comments below!
-Sigourney Nuñez
[Images courtesy of LeChat]