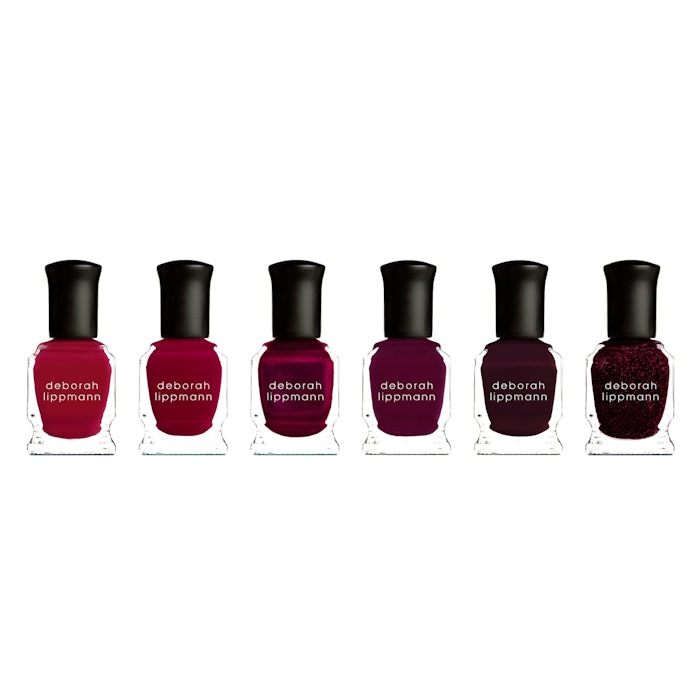 Deborah Lippmann and (RED) partner up once again in their fight to end AIDS this holiday season. For every special edition red shade in the collection sold, 5% of the retail price will go to (RED)'s fight against AIDS. Each purchase can provide 10 days of life-saving medication to help prevent mothers living with HIV from passing the virus onto her unborn baby.
The Deborah Lippmann (PRODUCT)RED collection includes:
Little Red Corvette – hot red cream
Better Off Red – pomegranate red cream
Chasing Rubies – rich red shimmer
Red Blooded Woman – sanguine red cream
Red Red Wine – bordeaux cream
Crimson and Clover – red glitter in black base
What do you think of the partnership of Deborah Lippmann and (RED) and their fight to end AIDS? Let us know in the comments below!
– Anahit M. Topchyan
READ MORE:
Deborah Lippmann Covers New York Fashion Week
[Image Courtesy of Deborah Lippmann]