When it comes to color collections, there's nothing like being the first to know and discovering the latest trends. With Orly's Color Pass, you'll get early access to the polish brand's latest collections and more.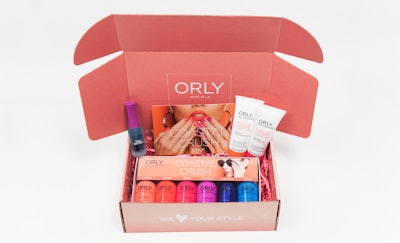 Orly's Color Pass is a subscription service for die-hard polish fans and enthusiasts alike. When you sign up for the Summer Registration, you'll get the next four collections, including Coastal Crush. This totals to 24 polishes for $109. Each box includes the entire seasonal collection as well as additional items for a total value of over $240. When six shades of a single Orly collection rounds up to $51, that's definitely a steal.
What do you think of Orly's Color Pass? What colors are you hoping to get? Let us know in the comments below!
[Image: Orly]