Available in both lacquer and GelFX formulas, the Orly Coastal Crush collection features six bright hues perfect for summer nail designs.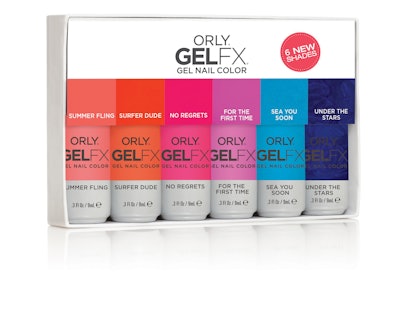 ---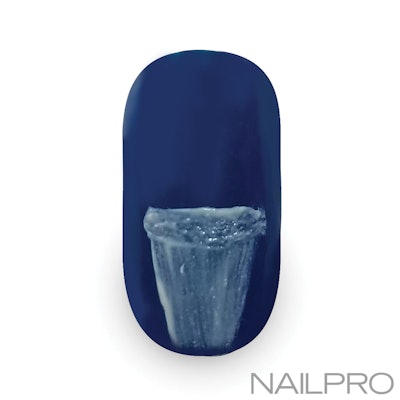 Prep the nail. Apply GelFX Basecoat* and cure for 30 seconds under an LED lamp. Apply two coats of Under The Stars, curing after each. Thicken Pointe Blanche* by mixing it with a pinch of cornstarch, then use a detail brush to paint a cone shape at the tip of the nail.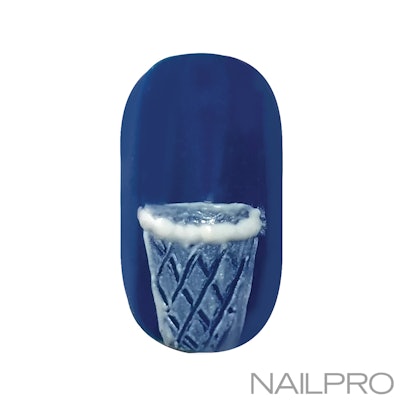 Use an orangewood stick to create a criss-cross design. Then, use a detail brush to apply more Pointe Blanche mixture to the "rim." Cure.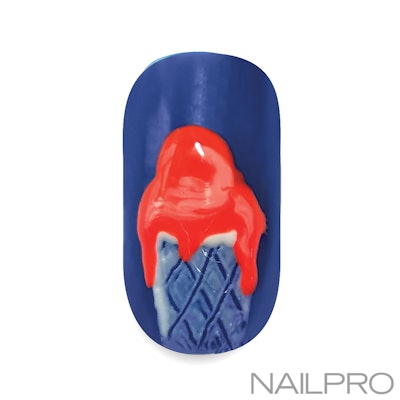 Use a detail brush to place a large dot of Surfer Dude above the cone. Drag the polish toward the tip to create drips. Cure.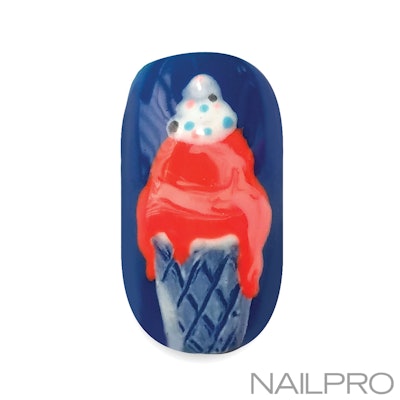 Use a detail brush to paint a small swirl of Pointe Blanche on top of the "ice cream." Cure. Next, use a dotting tool to create "sprinkles" with Summer Fling and Sea You Soon. Cure. Apply Topcoat* and cure. To finish, use 3-in-1 Cleanser* and a lint-free wipe to remove the tacky layer.
---
Orly
Coastal Crush
818.994.1001 • orlybeauty.com
What do you think of these summer-ready ice cream nails? Let us know in the comments below, and then see our other step by step tutorials.
This story was originally published in the April 2017 issue of NAILPRO.
[Images: Courtesy of ORLY]
*Not included in collection.