By Dana Loth


Designed for a single pedicure service, Voesh Pedi in a Box Deluxe includes individually packaged Sea Salt Soak, Scrub, Mud Masque and Massage Lotion. Available in 10 different scents.
1. Fill a pedicure bowl with warm water and pour in Sea Salt Soak. Let feet soak for five minutes.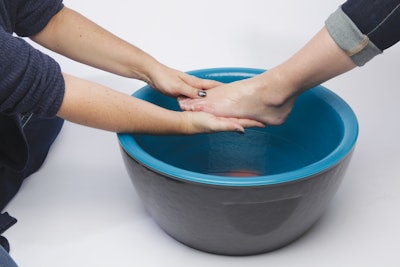 2. Dry feet with a towel and apply Moisture Scrub. Massage into the lower legs and feet, focusing on any rough areas.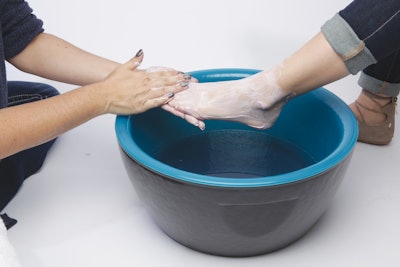 3. Wash away the scrub and apply Mud Masque to the lower legs and feet. Then, wrap the legs and feet in a warm towel.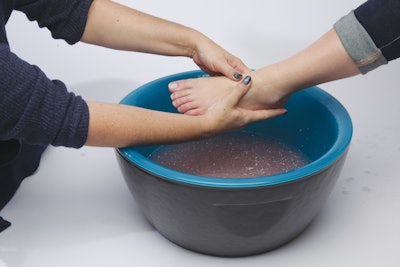 4. Wait five minutes, then wipe away Mud Masque. Apply Massage
Lotion to the feet and legs, massaging them in long, circular

motions. Then, continue with the service as usual.

RELATED: Voesh Collagen Gloves And Socks For Healthy Hands And Feet

Available at 516.935.2888 or online at Voesh.

[Images: Michael Chase Gordon; (Products) Courtesy of Voesh]

This story was originally published in the February 2017 issue of NAILPRO.