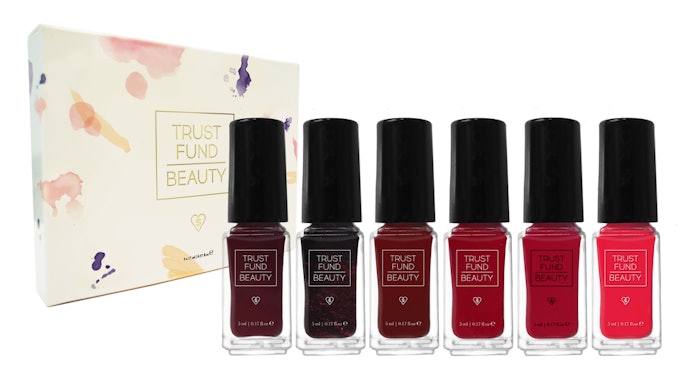 Like every holiday season, especially for those attending parties, it's all about accessorizing. From head to toe, the nights call for glitter and sass, and indie brand Trust Fund Beauty knows exactly how to do that and more. For this holiday season, they've released for holiday-inspired sets that'll keep your tips glamorous for all occasions.
Trust Fund Beauty, a cruelty free and vegan cosmetic line takes pride in its sense of humor, which certainly makes it standout. With various names such as "Wine O' Clock" and "Credit Card Workout," these polishes are must-haves for the ones who love to pamper themselves.
Cheers Bitches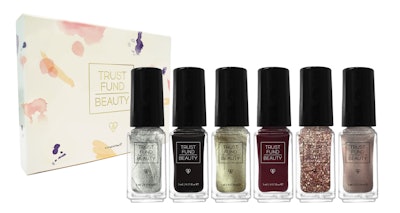 This set is perfect for those who truly want to celebrate and ring in the New Year.
Set includes: The Money Shot," "Champagne Problems," "Champagne Socialite," "Credit Card Workout," "I Can't Even" and "Wine O' Clock."
Sleigh Queen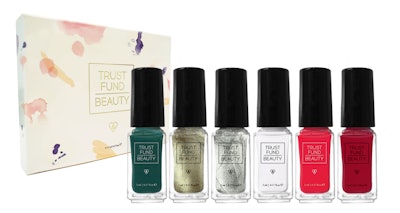 Any Beyoncé lovers in your life? This is for them.
Set includes: "Rich Bitch," "Gossip Mag," "I Kaled It," "Blow," "Credt Card Workout" and "Champagne Problems."
Naughty and Sometimes Nice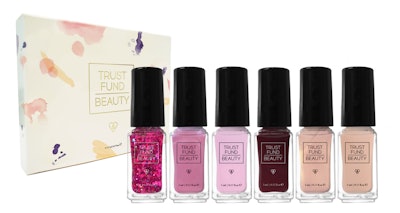 When you can't decide whether you want to be the girl next door or the center of the room, this ultra-feminine kit has you covered.
Set includes: "Boozy Brunch," "Wine O' Clock," "Hungover and Pretty," "Do You Know Who My Father Is?," "Subtly Sassy" and "I Woke Up Like This."
Red Hot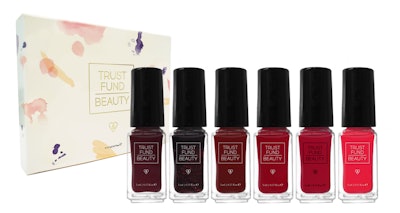 For the woman who loves her sophisticated, sexy and classic red nails. Ranging from a deep merlot to a bright candy apple red, this kit is for the timeless beauty.
Set includes: "Wine O' Clock," "Just Talk To My Lawyer," "Kiss Kiss Darling," "I Love My Selfie," "Rich Bitch" and "Gossip Mag."
[Images: Courtesy of Trust Fund Beauty]