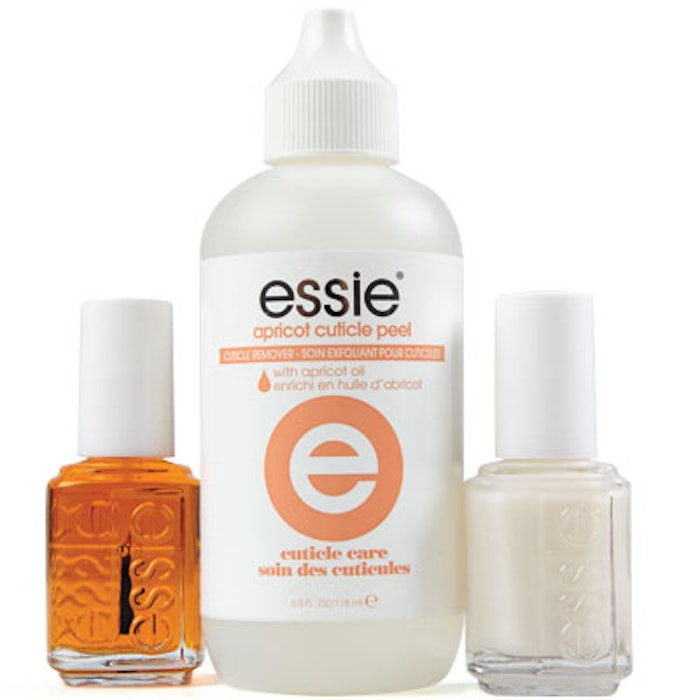 The Essie Care System focuses on improving and maintaining healthy nails. Gently remove dead skin with the Apricot Cuticle Peel; hydrate skin with Apricot Cuticle Oil; and correct discoloration with Color Corrector Primer. Below, a video tutorial on how to use the 3-step system in its entirety.
Videos aren't your thing? Keep scrolling for the step-by-step!
Step 1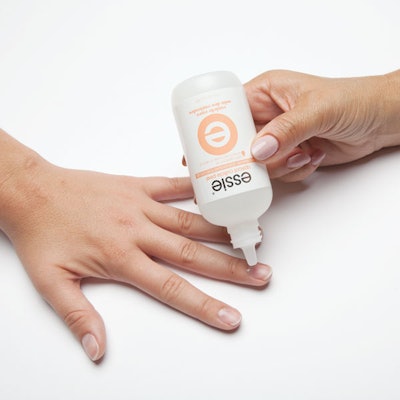 Begin with clean, unpolished hands. Apply 2-3 drops of Apricot Cuticle Peel to the cuticle area around each nail, and let it sit for 15 seconds.
Step 2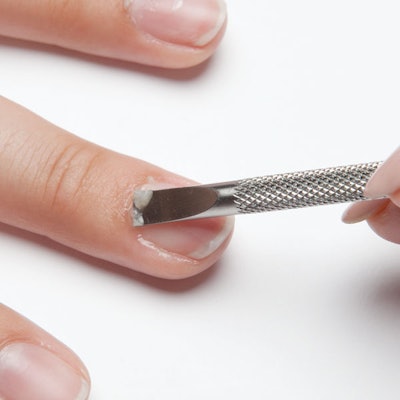 Use a cuticle pusher or orangewood stick to push back cuticles, lifting dead skin from the cuticle area and nail.
Step 3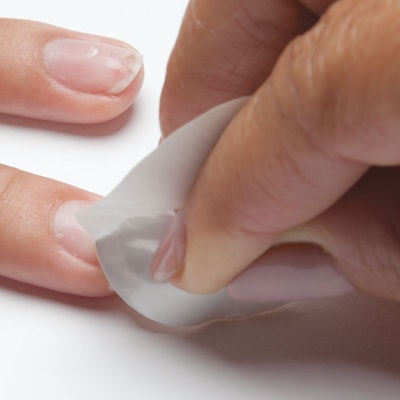 Next, saturate a cotton pad with water and wipe the nails to remove dead skin and neutralize the pH.
Step 4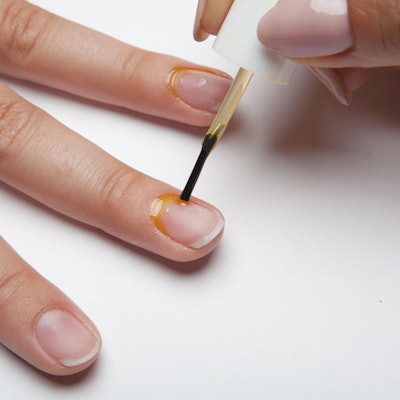 Apply a drop of Apricot Cuticle oil to each nail and massage into the surrounding skin.
Step 5
Then, saturate a cotton pad with alcohol and wipe the nail plate to remove any excess oil.
Step 6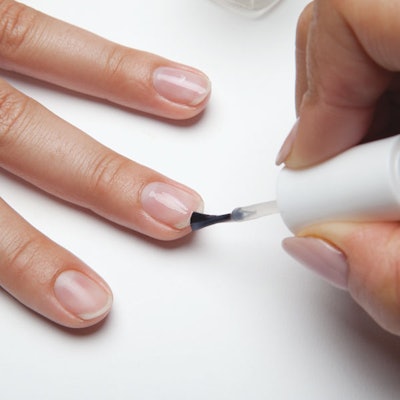 Apply one coat of Color Corrector Primer to each nail.
Have you used the Essie Care System on clients? What has been your experience?
For more Pro Talks, check out:
How to Use the Cuccio Pro T3 LED/UV Sparkle Gel