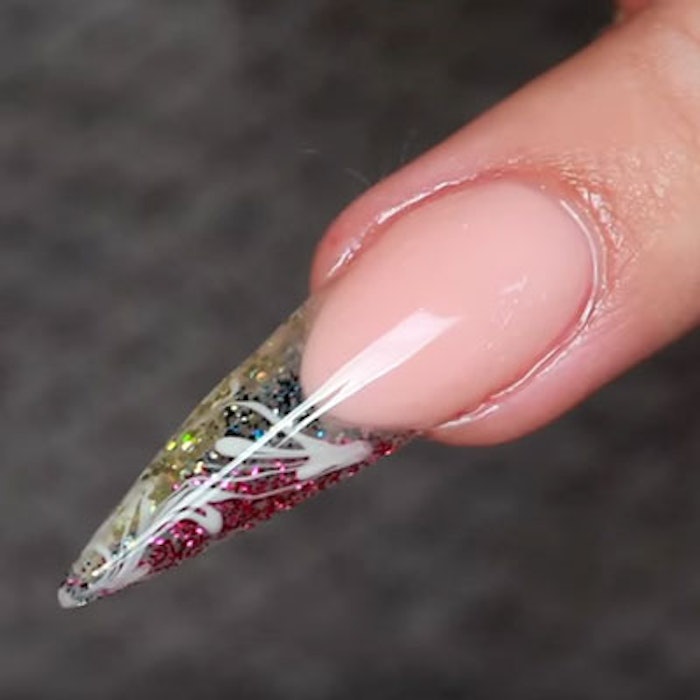 Available in 18 glittering shades, Cuccio Pro T3 LED/UV Sparkle Gel creates strong overlays and sculpted nails without odor or reaction to heat. Plus, the glitter won't settle to the bottom, so mixing isn't necessary.
Watch the video below to learn how to use T3 Sparkle Gel to create vibrant French tips.
Need step-by-step instructions? Keep scrolling!
Step 1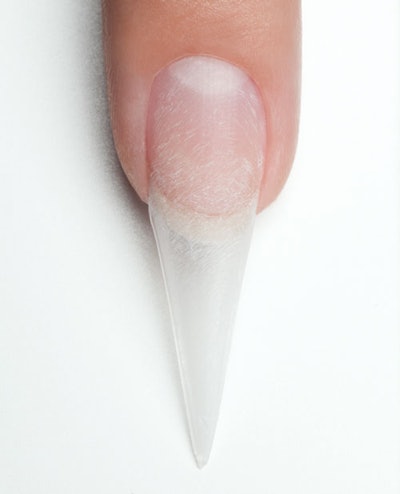 Prep the nail. Apply a tip to the edge of the nail with glue. Then, using a 180-grit file, shape the tip and file it down until the tip is flush with the natural nail.
Step 2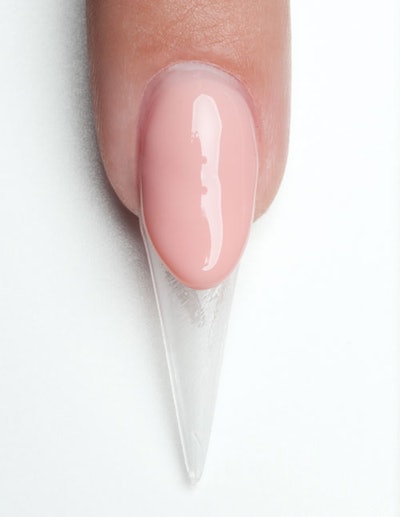 Apply Prep #1* to the natural nail only, followed by Fuse #2*. Then, using a reverse French technique, apply Controlled Leveling Opaque Brazilian Blush* to the nail plate, starting from the cuticle and working the gel in a circular motion towards the stress area. Build the smile line to elongate the nail. Cure for 1 minute under an LED lamp.
Step 3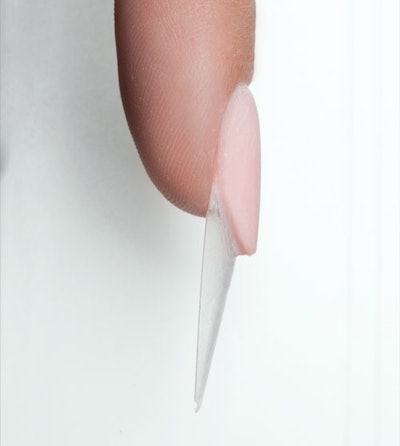 Add a second layer of Controlled Leveling Opaque Brazilian Blush* and cure. Remove the tacky layer using Finishing Wipe* and a lint free wipe. Then, file and buff the nail to create a smooth, even surface.
Step 4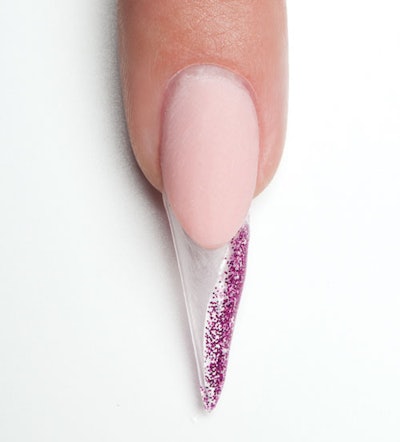 Use a gel brush to apply a small amount of T3 It's Pink to the tip, starting from one side of the smile line and drawing a line to the free edge. Flash cure for 10 seconds.
Step 5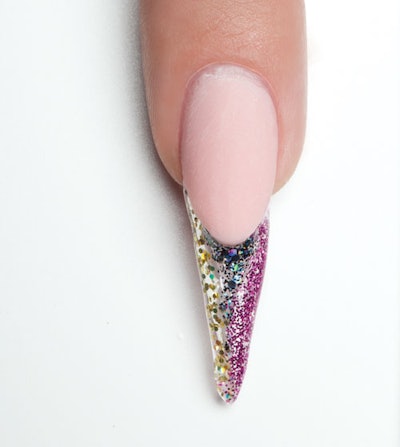 Next, apply T3 Black Forest to the middle of the nail, from the smile line to the free edge. Flash cure. Then, apply T3 Gold Fever to the other side of the nail extension. Flash cure.
Step 6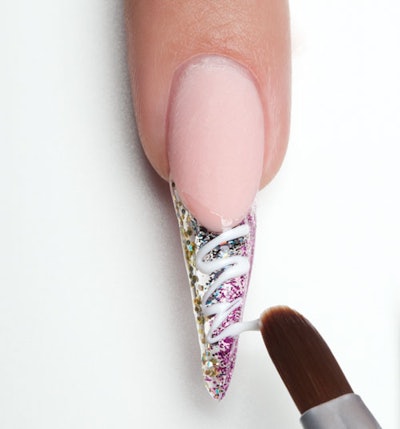 Apply T3 Self Leveling Clear* over the center of the extension. Without curing, apply Controlled Leveling White* by drawing a long string of gel from the pot and pulling it in a zigzag motion from the smile line to the tip of the extension.
Step 7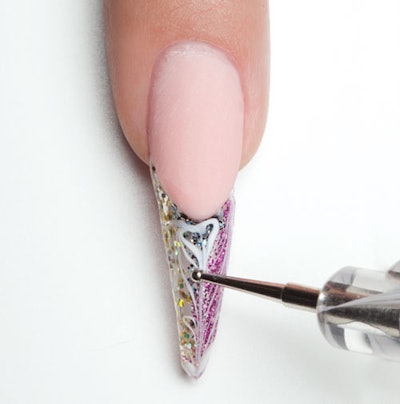 Next, using a dotting tool to drag the white gel vertically through the clear gel. Cure for 1 minute.
Step 8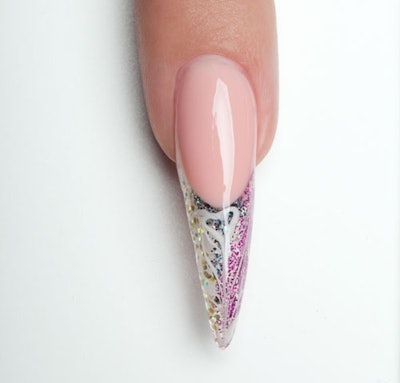 Apply a thin layer of clear gel to the entire nail. Cure, and wipe away residue. Then, file the nail to create a smooth surface. To finish, brush away the dust and apply one coat of LED/UV Gel Seal Top Coat,* and cure.
*Not available in the collection.
Have you used the Cuccio Pro T3 Sparkle Gel? If so, share your experiences with us on Facebook!