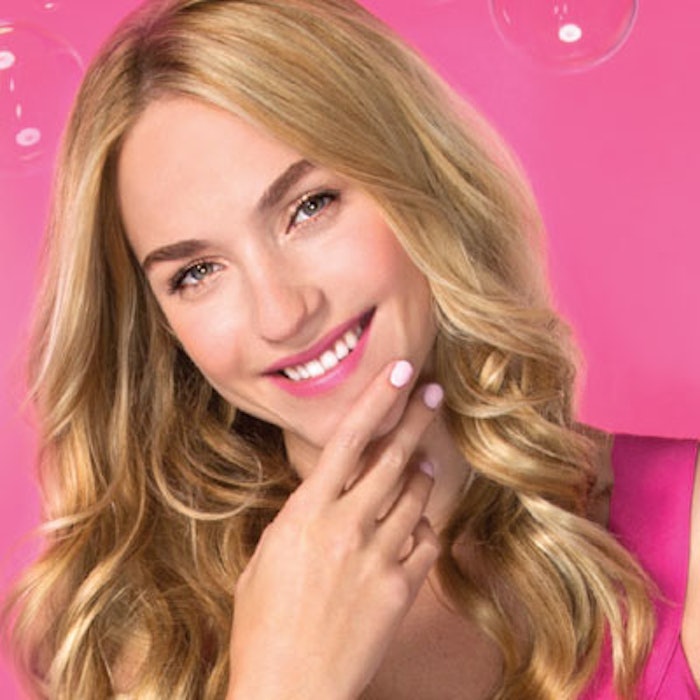 Meet the first lacquer line that works just as hard as you do: Orly Breathable Treatment + Color. Orly's newest line is the world's first ever polish that employs Advanced Oxygen Technology to repair the nail and prolong the life of a manicure. Here, product details and a preview of the available shades.
Breathe Life into Damaged Nails with Orly Breathable Treatment + Color
While our nails can't technically breathe (cue the collective eye roll from nail artists around the world who have heard this from a client), that doesn't mean they don't do well with an outdoor tan in their birthday suit every now and then. While the thought of a bare nail makes us shudder in horror, the damage inflicted by prolonged and regular acrylic, gel and lacquer usage is enough to make us (at least) consider the possibility of giving our nails "a break"… maybe. Thankfully, Orly has provided the perfect solution to this Catch 22: Orly Breathable Treatment + Color, a line of polishes formulated with breathable technology and nourishing ingredients that not only repair the nail, but prolong the life of a manicure while cutting application time in half.
Using the same technology used to construct contact lenses, Orly's Advanced Oxygen Technology allows oxygen and hydration to pass through the polish and into the nail, thus promoting the growth of a healthier, thicker nail. The technology also reduces the occurrence of trapped air particles, thus prolonging the life and look of a manicure. In addition to these benefits, 10 out of 10 nail techs also stated that Orly Breathable was both easier to work with and handle in comparison to traditional lacquers. The product, which is already a favorite amongst consumers and professionals alike, promises to revolutionize the lacquer industry as it provides a solution to damaged nails. (Who's secretly hoping they're working on a Breathable gel polish line next?)
Orly Breathable Treatment + Color many benefits include:
Prolonging the life of your manicure by reducing the amount of particles trapped between the polish and the nail.
Enhancing the overall appearance and health of your nails, and promoting rapid growth.
Easier application and control (when tested against traditional nail polish by nail techs).
Cutting manicure time in half by removing the need to apply a base and top coat.
Vitamins B5 and C, and argan oil.
The line is available in 18 shades, all of which you can preview below.
Barely There
Light as a Feather
Pamper Me
Happy & Healthy
Nail Superfood
Love My Nails
Stronger Than Ever
The Antidote
Nourishing Nude
Fresh Start

Rehab
Give Me a Break
Power Packed
Beauty Essential
Pick-Me-Up
Just Breathe
Feeling Free

TLC
The line retails at $8.99 a bottle and is available in 18 shades. You can find Orly Breathable at Ulta, JC Penny and Orly Beauty.
Will you be trying the Orly Breathable collection?