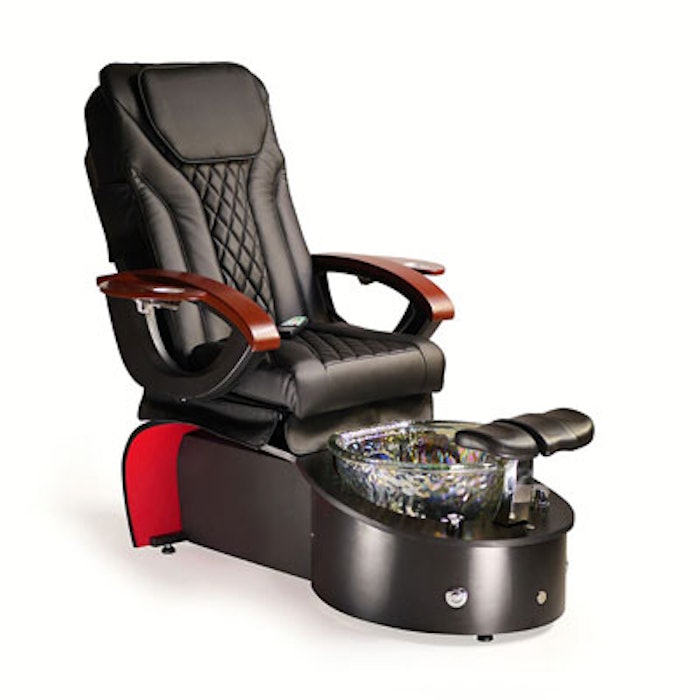 It's time to bring sexy back to your salon with this Stiletto Pedicure Chair inspired by Christian Louboutin's shoe designs and created by LED.
This Stiletto Pedicure Chair is Bringing Sexy Back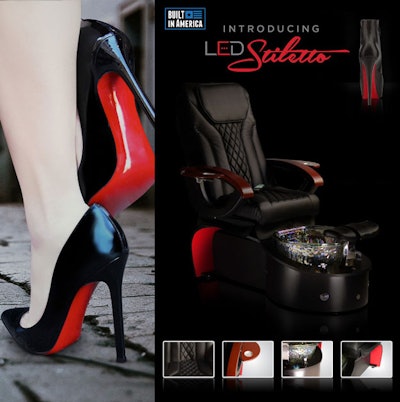 Learning to distinguish a pair of Louboutins (real ones) from their fake counterparts is like asking me what my name is. In fact, I might be more acquainted with the shoes than I am with myself, but I digress…
If you're a Christian Louboutin fan, get ready because you're about to fangirl hard over this Stiletto Pedicure Chair by LED. Inspired by the sleek black outline of a Christian Louboutin pump and featuring the flash of cherry red we've all come to know and love, this chair is the perfect combination of high fashion couture and functionality.
The Stiletto Pedicure Chair is not only sexy to look at (clients will book appointments just to sit in it!), it's durable and functional too. The seat features upholstered leather, the back comes with a full 18-function shiatsu massage and the base was constructed with waterproof Amazonian wood. So not only will clients be getting their nails did, they'll be doing it with style and grace.
Eric Nguyen, President of LED, stated, "The Stiletto chair is not only functional but adds tot he whole experience of a pedicure. When you see the chair and sit in the chair, you know it is special, and you feel special. What is what a salon experience is about."
As most salon owners will readily agree, providing your clients with the most luxurious experience possible is all part of the game so to ups yours, we recommend checking out the Stiletto Chair. If black isn't your color, the Pedicure Chair is available in other high fashion color choices that, of course, still feature the red sole. What would a Louboutin be without it, amiright?
To see the pedicure chair, visit Lite Box.
[Images courtesy of Lite Box.]