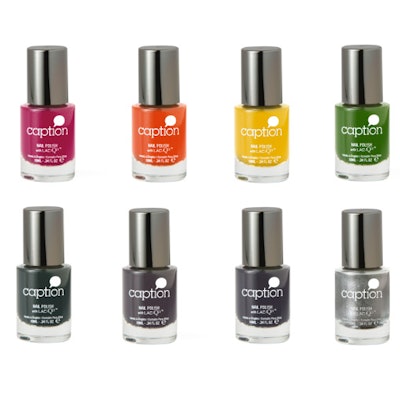 Our favorite part of the new Caption Nail Polish Lucents collection is that it really inspires you to try new nail art and layer multiple colors. The set includes seven semi-transparent colors and one sparkly chrome shade to act as the base.
Here are a few design ideas to get you started: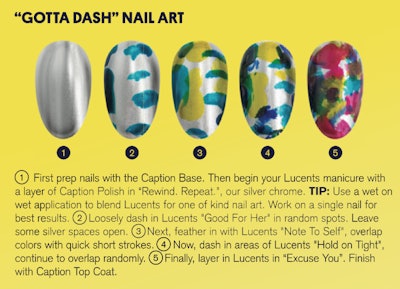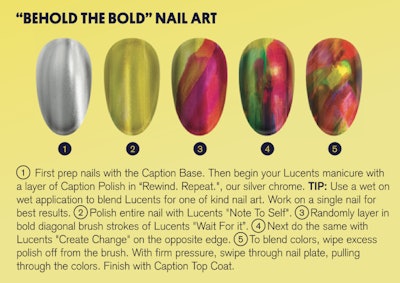 Find the set online, in SALONCENTRIC stores, or at one of these beauty supply stores.
[Images: Young Nails Inc.]