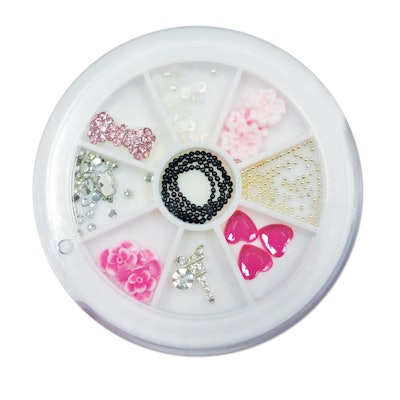 Bolster your nail art kit with an array of brand new girly CinaPro charms and beads! The professional Ooh La La wheel will launch in May exclusively at BSG and contains a pink crystal bow, silver beads in two sizes, white pearls, an Eiffel Tower charm, two-toned pink flowers, and a string of black pearls.
Pearls are what clients will be drawn to this season: pearls appeared on Spring 2015 runways for Saunder, Lela Rose, Honor, and Betsey Johnson at Fashion Week. And Elaine Watson, VP of Marketing and Sales and Global Education Director for Cuccio International shares, "We're seeing more and more pearls when it comes to nail art, and I loved the idea of offering them in both colors." We couldn't agree more – white pearls are a vintage staple, while silver caviar-style beads are an essential mani topper for the modern woman.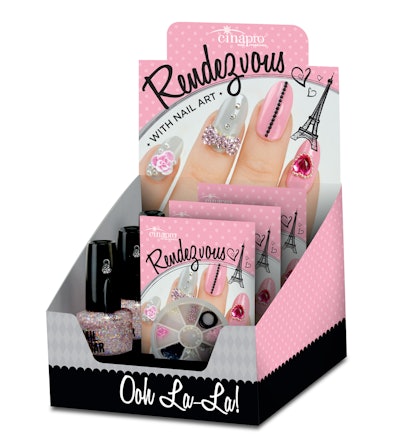 Snag the display package (which contain three charm wheels) and get three free bottles of CinaPro Nail Sugar lacquers – all of which are great for retail or your own salon use.  
For more information, please visit cuccio.com.
[Images: Cuccio]