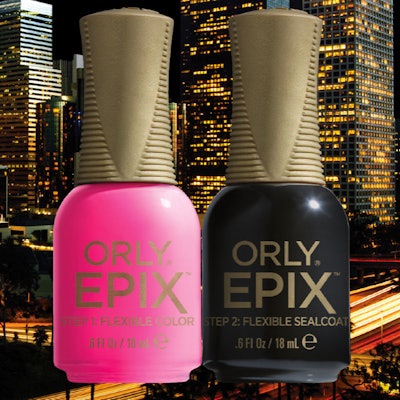 Orly EPIX debuted at ISSE Long Beach this January, and the news is salon-changing! It's a new 2-step system that offers flexible color, which means it easily bends with the nail instead of chipping. Similar to gel, EPIX is self-leveling, which means that if your client smudges her nail while using her phone, the product will quickly smooth itself back out. When it's time for removal, save time compared to gel polish – EPIX comes off quickly and easily like traditional lacquer. The debut collection includes 36 brand-new shades and the Flexible Sealcoat.
How to apply:
Step 1: Apply two even coats of EPIX Flexible Color.
Step 2: Finish with one coat of EPIX Flexible Sealcoat to seal in color and shine. Sealcoat will set in less than eight minutes. Smudges will continue to self-repair until the Flexible Color is fully dry.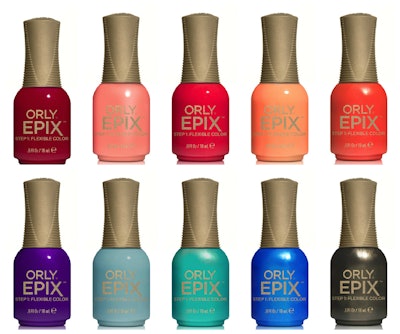 WATCH: See our video of Orly EPIX being applied. »
[Images: Orly]