With four polishes and the fan brush all included, the new China Glaze Fan Manicure Kit is the perfect polish set to spoil yourself or include in your salon's retail section. Keep simple, feathered lines sophisticated by using neutral colors or get creative with brighter tones. The set will be available in two color schemes: Up All Night and Turn It Up.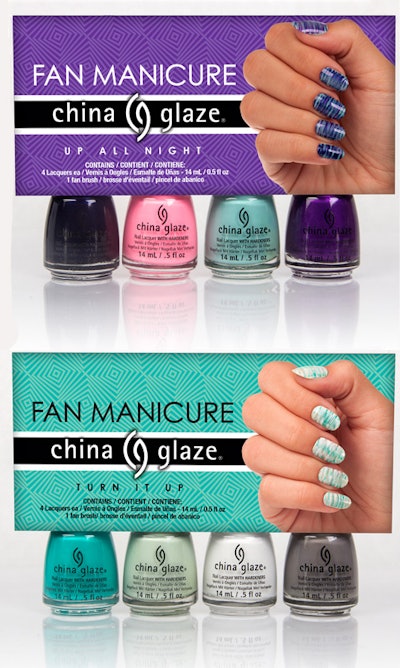 Both will be available January 2015 with step-by-step instructions included, but here's a preview of how they're used now.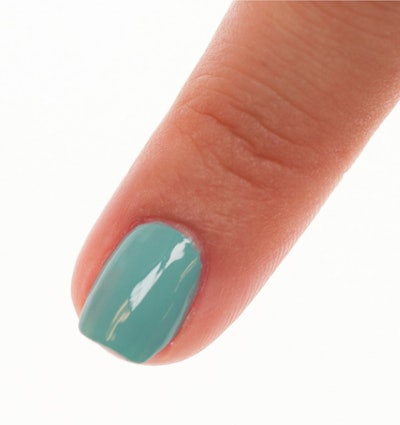 Step 1: Paint your nails with the lightest color and wait for it to dry completely.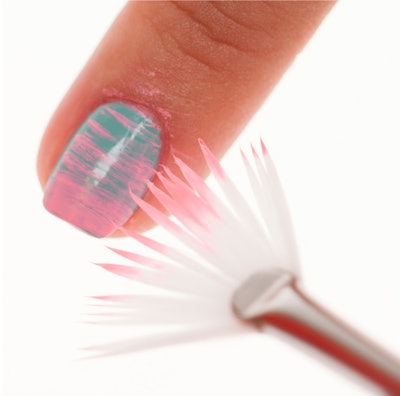 Step 2: On a flat surface, drop a generous amount of the polish in separate puddles. Dip the tip of the fan brush into any of the three shades. With fan brush, paint lines across the nail in even strokes.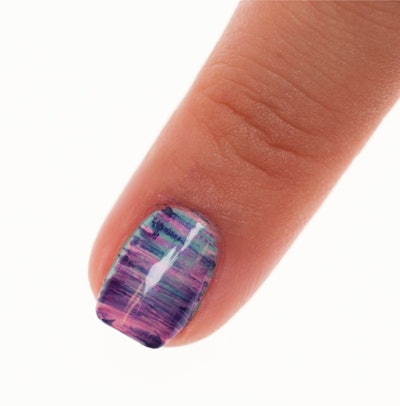 Step 3: Repeat step 3 and 4 with each shade, cleaning brush with polish remover between colors. For richer color, allow the polish to dry before brushing again; this will prevent any smudging. If needed, clean up all the excess using a sponge, brush, or cotton swab dipped in nail polish remover. Finish with China Glaze Fast Forward Top Coat to protect your design.
 
Images: China Glaze