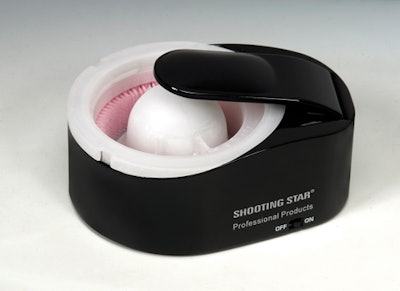 Remove gel polish and acrylics with ease using Shooting Star's new Multi-Pro Nail Spa. The system employs a rotating brush to speed up removal, and massages the hand while it simultaneously cleans and exfoliates. Click through to see how it's used.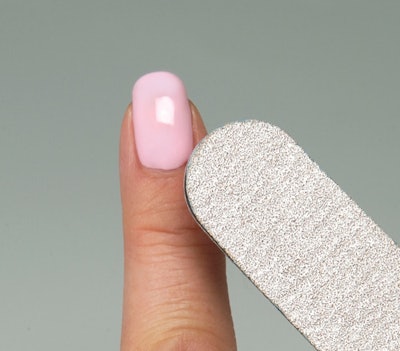 Step 1: Fill the Nail Spa with enough gel-removal solution to cover the client's fingertips. Use a 100/180-grit file to remove the top surface of the gel, breaking the seal and removing shine.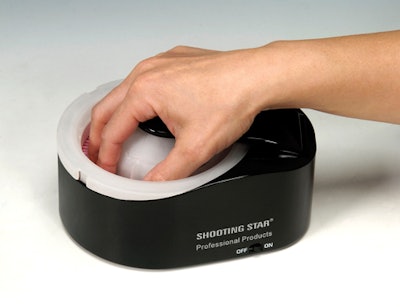 Step 2: Place the hand inside the Nail Spa and turn on the power switch. Soaking in the gel-removal solution typically takes less time than what is specified by soak-off gel manufacturers, but be sure to follow their timetable.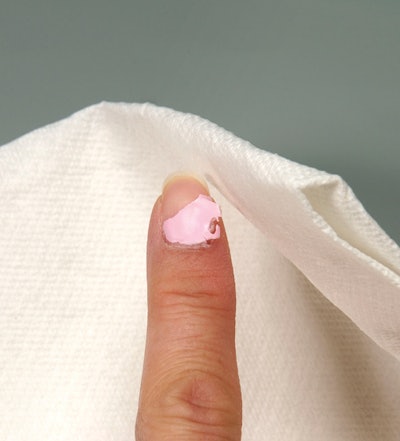 Step 3: After soaking and letting the Nail Spa gently scrub off the gel, wipe each finger with a paper towel and remove any excess softened gel with an orangewood stick.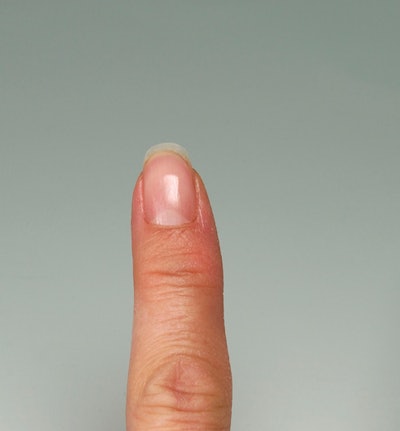 Step 4: Lightly buff the surfaces of each nail and apply your favorite cuticle oil.
Find out more: shootingstarintl.com
[Images: Shooting Star International]