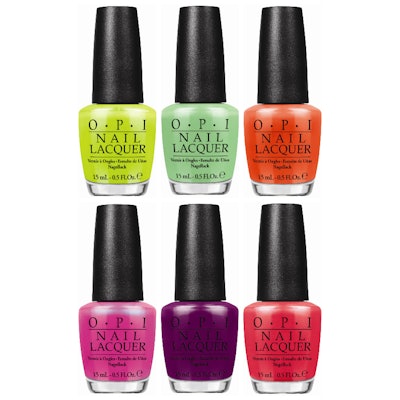 Be a part of an important first for OPI! With the summer months approaching, we recommend Neons by OPI, their newest collection, which includes 6 vibrant lacquers and a special ultra-white base coat that makes the neons really pop! Says Suzi Weiss-Fischmann, OPI Co-Founder & Executive VP, "These six shades are the first full-size neons OPI has ever released. With large demand for new bright lacquers, this collection is a welcome addition to OPI's permanent line."
The set will also be available in GelColor, meaning you can give clients a gel mani and matching polish-only pedi!
The lineup: Life Gave Me Lemons, You are So Outta Lime!, Juice Bar Hopping, Hotter than You Pink, Push & Pur-Pull, Down to the Core-al, and Put a Coat On!.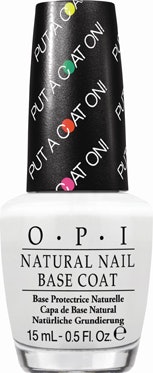 [Images: OPI]