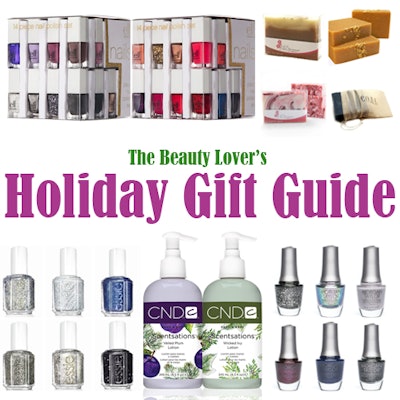 Still not sure what you're going to get for your fellow beauty lovers? We've cleared it all up and assigned the perfect gift to each person on your list! Click through to see all the festive products that will warm up the holiday season for your friends and family.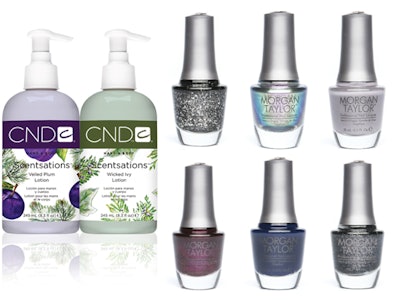 Your Mom:You've got to take care of the woman who raised you. Spoil her with wintery-smelling CND Scentsations lotions and a few lavish colors from Morgan Taylor Glam Rock.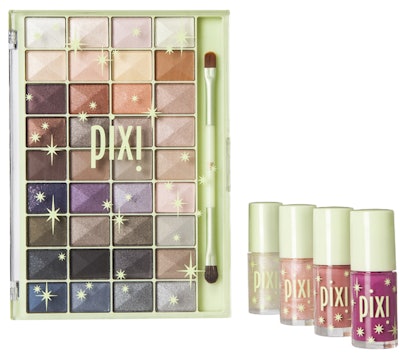 Your Little Sister: Show your younger sis the power of natural-looking beauty. The Pixi Eye Alchemy Assortment and Pixi Icy Lip Luster both include lots of sleek, wearable colors that look fantastic for everyday occasions!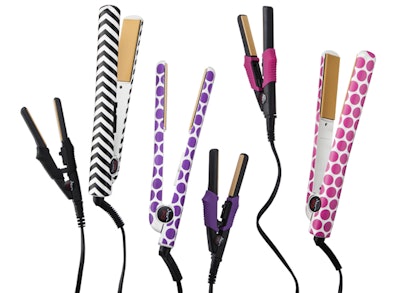 Your Older Sister: The gal who showed you how to navigate the world of beauty deserves a little credit.  Help her fight that frizzy winter hair with a fashionably colored CHI Air Straightener!

Your Coworker: Bring a little sunshine into your workplace! Surprise those you work with with a little treat from Burt's Bees. They have lots of products to choose from so you can mix and match for each person.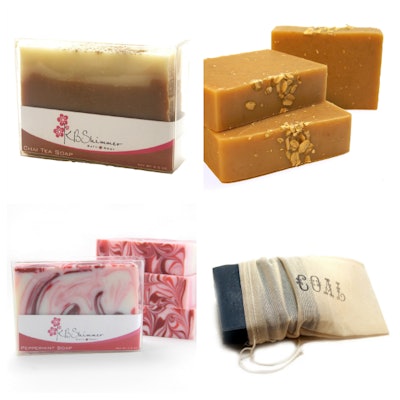 Your Grandmother: Even though you're all grown up, you can still give your grandmother something homemade. Pick out a few artisan soaps from KBShimmer – they have a whole variety of scents, from Chai Tea to Oatmeal, Milk & Honey to Peppermint. You can even give her a little laugh with the Lump of Coal Soap. And no, it doesn't smell like coal, it contains notes of cherrywood, raspberry, vanilla, and smoke.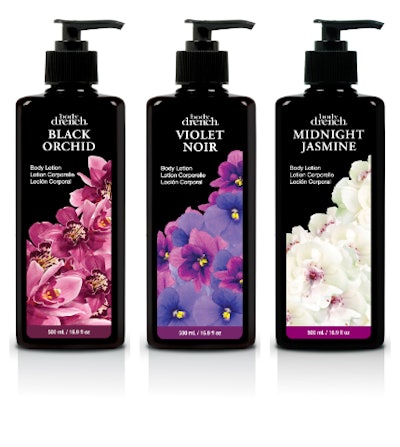 Your Aunt: Ensure your aunt is properly pampered. Snag her something from the Body Drench Midnight Bloom set – either Black Orchid, Violet Noir, or Midnight Jasmine, or all three!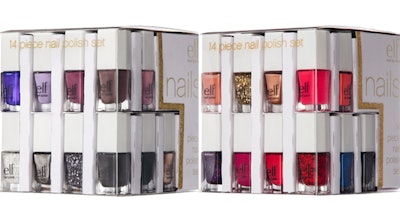 Your Niece: Surprise your niece with a complete set of colors to get her hooked on your same passion – nails. This e.l.f 14 Piece Nail Polish Cube comes in two varieties – Everday and Party, depending on her style.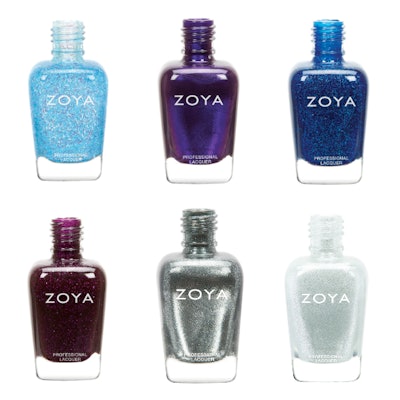 Your Friend: Friends who polish together, stay together. Treat your favorite gals to some sleek colors with a smooth formula from Zoya Zenith.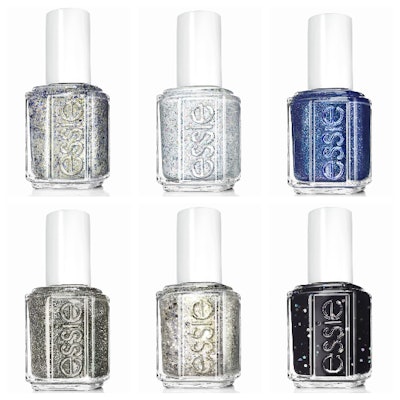 Your Daughter: The bond between mother and daughter is strengthened by the power of polish! Treat her to the oh-so-sparkly Essie Encrusted Treasures set, which contains six wintery mega-shine hues she will absolutely adore.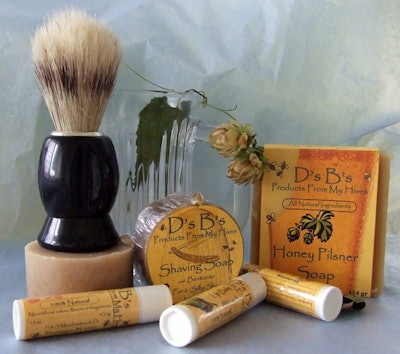 The Man In Your Life: Whichever sort of man he is – husband, brother, friend – he could use some good grooming tools. This D's B's Shaving Kit contains beer soap, honey shaving soap, lip balms, and a wooden handled shaving brush. It all comes together in a red gift box, tied with a ribbon – so you can save yourself a little trouble with wrapping!
[Images courtesy of: CND, Morgan Taylor Lacquer, Target/La Force + Stevens PR, KBShimmer, Body Drench, Zoya, Essie, D's B's]