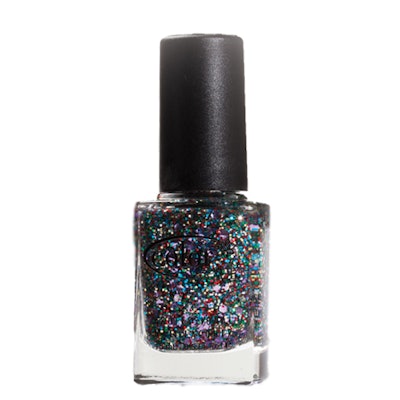 Count down to the New Year with a different shade of holiday sparkle every day!
Dec 31: Like confetti, this metallic glitter polish is colorful and ready for the celebration! The shade is Color Club Wish Upon A Rock Star, from the Backstage Pass Collection.
Dec. 30: If your aim is precise nail art, you'll need to try out the Misa Nail Art Colors. These are polishes with the striper brush built in so you can easily create fireworks, swirls, and festive patterns for your clients' special occasions.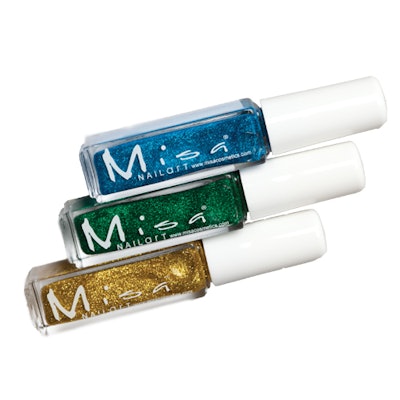 Dec. 27: The Jessica Cosmetics Effects Glitzy Collection includes tiny parties in each bottle. Each has a different array of shaped glitter — microbars, sparkles, and sequins that light a spark under every look.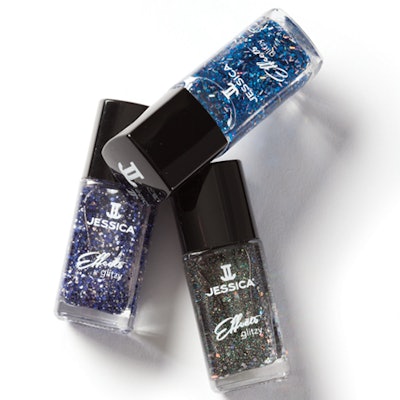 Dec. 26: Duri Cosmetics has a not-so-secret surprise this season: glittering, sophisticated, eco-friendly hues in the All That Glitters Nail Lacquer Collection. Try this burgundy glitter, Night Before Christmas.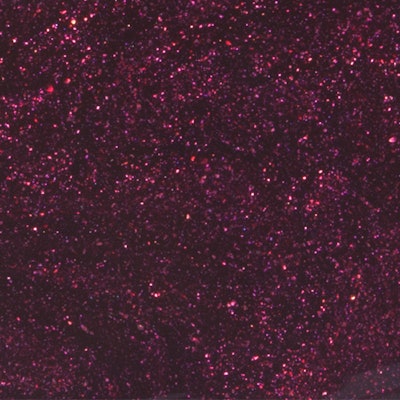 Dec 24: This may be a Hologram Top Coat, but it is completely real! Princess Nails International has introduced this shimmery polish to give an ethereal effect to all designs.
Dec. 23: Give sassy manicures by brightening up nails with the Young Nails Imagination Art Glitter Collection. These add-in shimmers come in an incredible selection of colors and inspire you to try new looks!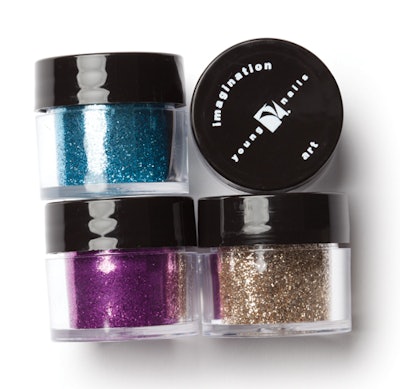 Dec. 20: This black-on-gold glitter turns tips into jewelry! OPI Wonderous Star is part of the OPI Mariah Carey Holiday Collection, alongside many other shimmery, textured hues.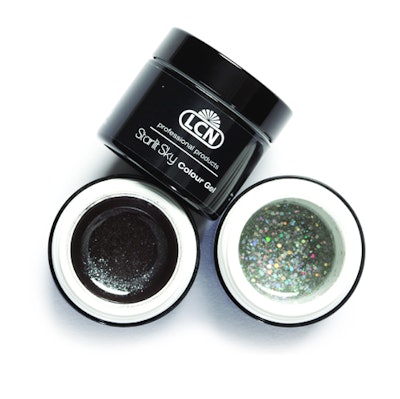 Inspired by the shimmering night sky, LCN Starlit Colour Gels add that perfect cool, wintery touch to nails!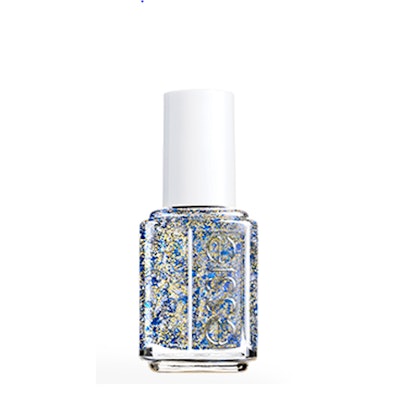 Made to create simple one-step textured metallic manicures, the Essie Encrusted collection contains six over-the-top hues, including the On A Silver Platter, a gold and holographic violet glitter.
Nubar Alter Ego includes eight 3-D multi-faceted glittered top coats, including Trixie, this icy blue with Mylar and sparkle. Apply them over a statement base color for nails perfect for New Year's Eve.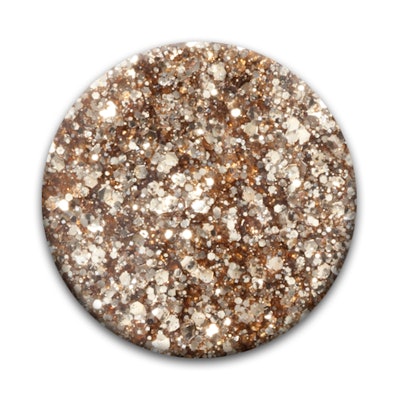 For gold lovers, there's the Artistic Nail Design What Kind Of Woman Are You Holiday Colour Gloss Collection. The quartet of colors contains shimmer and sparkle in both traditional and rose gold. Pictured is Gold Digger, a large-glittered gold that works perfect as a topper over favorite winter shades.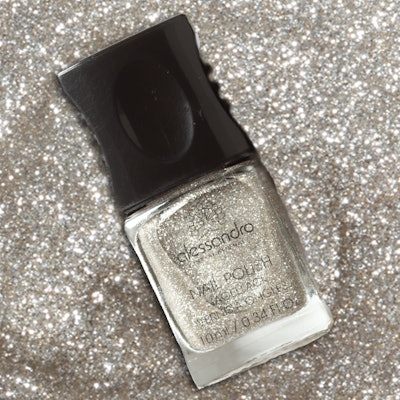 The Alessandro International Colour Code Collection contains shimmery streak-free polishes that shine for up to a week!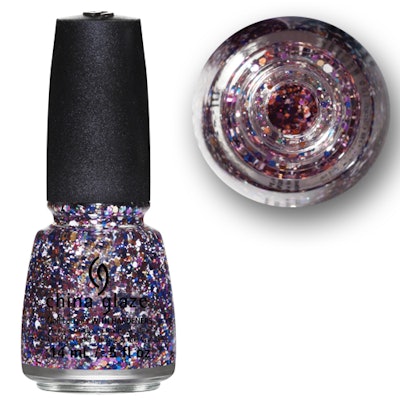 China Glaze Your Present Required is a totally unique fusion of holiday color. And when you stock the whole Happy HoliGlaze Collection, clients will certainly remember your one-of-a-kind selection of colors.
[Image: China Glaze]
OmegaLabs USA Loose Nail Glitter comes in some of the most in-demand shades and makes any style your client desires look striking.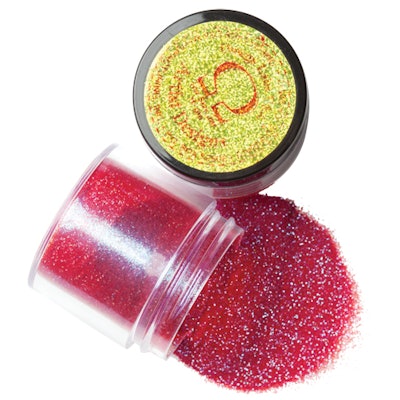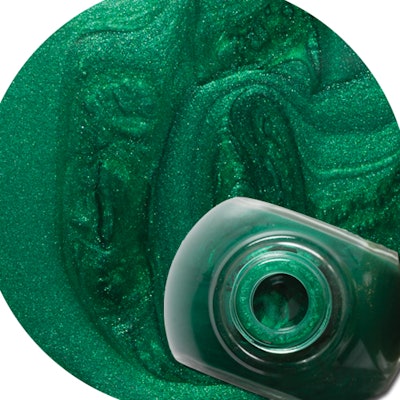 Go festive with the Cácee BFE Holiday Collection – which has six shimmery hues that get you and your client both in the holiday spirit!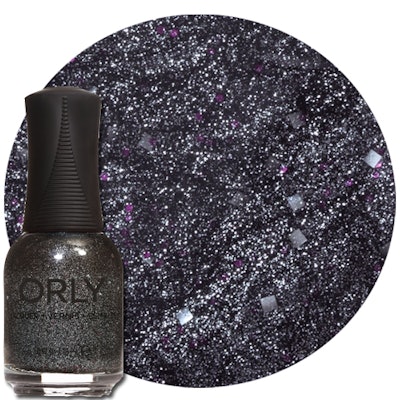 Bring out the onyx for winter! Orly Masked Ceremony, from the holiday Secret Society collection has a mystery of its own: though seemingly black, this polish has surprising flecks of violet and silver confetti glitter inside!
Give clients superstar-worthy nails by adding fine CinaPro Rock Star Glitter onto acrylics or gels.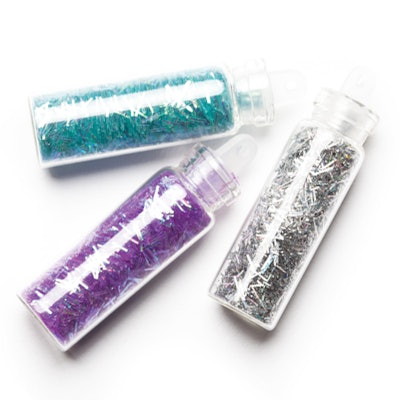 If you need to add on just a sprinkle of sparkle to get nails party-ready, dash some confetti-like EZ Art Colour Collections Glitter Strips over designs to make them pop!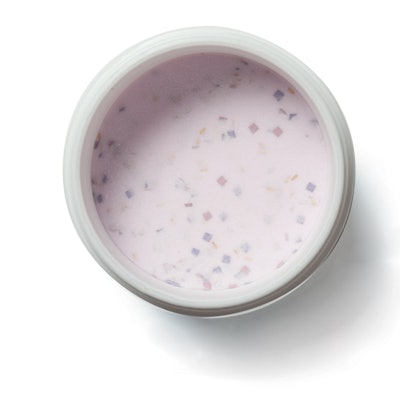 Galaxy Nails Shimmering Glass Acrylic Powder can be worn alone or over another color — either way, the fun color combinations (gold/silver and pink/purple) will be irresistible to clients!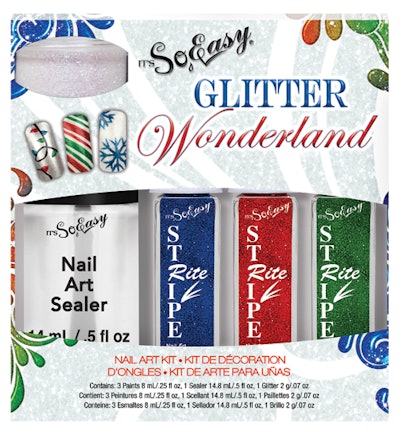 Draw detailed wintery designs with these sparkly stripers! The It's So Easy Glitter Wonderland Nail Art Kit also contains loose snow-like glitter to sprinkle over top of art, and nail art sealer to finish it all off!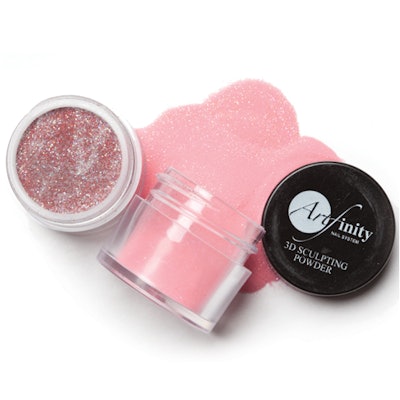 Pretty it up with pink! KUPA Artfinity 3D Sculpting Powder can help you create fun designs and shapes that are bright and feminine!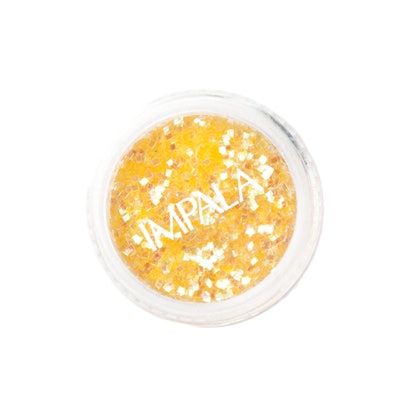 Impala glitters are nice, chunky pieces you can place on nails to create playful designs.
Gelish Sweet 16 is full of fine pink and blue glitter, and can be worn alone or over a base color. The best part? Gelish can last up to 3 weeks, so nails will look great throughout the holidays!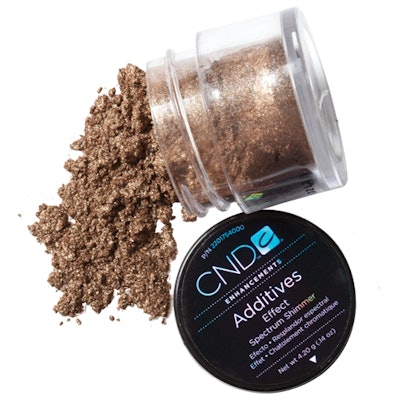 Metals are perfect for the fall and winter, especially dark, sophisticated hues. For a metallic effect, mix CND Additives Antique Bronze in with your sculpting powder or gel.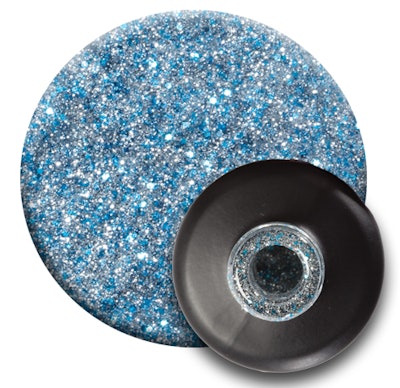 Artisan Soak-Off GelEfex Polish makes nails sparkly for up to two weeks!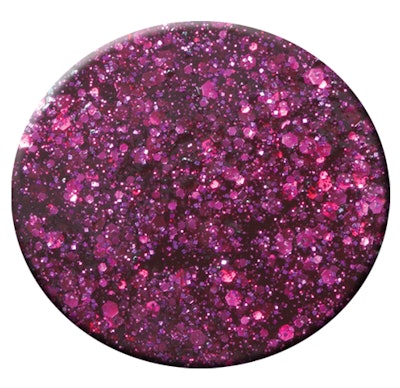 Morgan Taylor To Rule Or Not To Rule is a regal magenta infused with glitters ranging from pink to lavender. This sparkly shade will make clients feel like royalty all season long!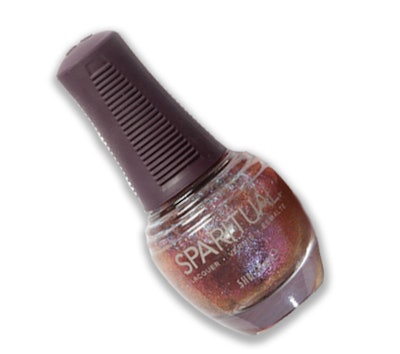 From the SpaRitual Illuminate collection, Imagination is a translucent hue filled with tiny glitters that encapsulate a galaxy of colors. The best part is that SpaRitual is nature friendly with a vegan formula, environmentally conscious packaging, and organic pigments.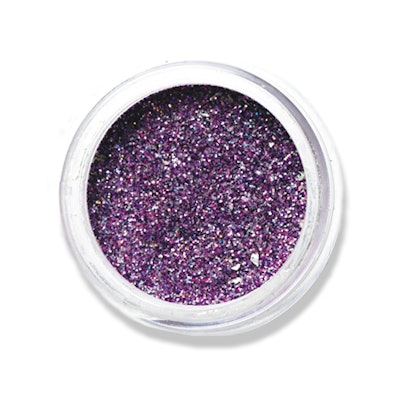 Mia Secret Sparks Nail Powder creates bright acrylics, plus the lightweight formula is easy to sculpt. Purple Spark is purple confetti, with glints of rainbow color.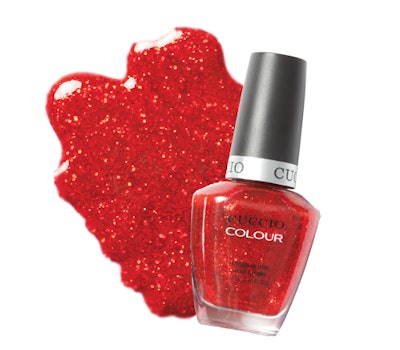 Cuccio Color Manhattan Mayhem is a bright holiday crimson glitter! Each piece of sparkle reflects the light.
[Image: Cuccio Naturalé]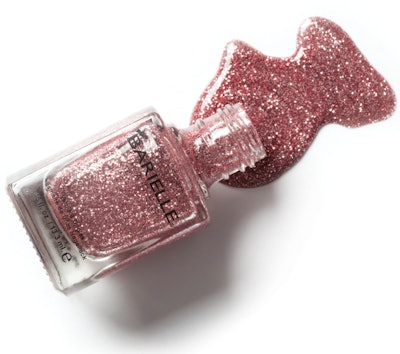 This first shade is Barielle Pink Diamond. With a rose gold tint, this shade looks luxurious on every skin tone.
[Image: Barielle]