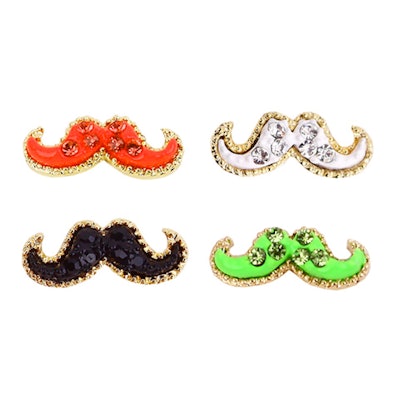 Give clients a special treat for the month of Movember to raise awareness and funds for men's health. While most of your clients likely cannot participate in the facial-hair-growing aspect of the occasion, they can still support the men in their lives with some sweet nail art. Add a charm or two to client's nails, along with painted pinstripes, top hats, and monocles to create some of the manliest manis you've ever given.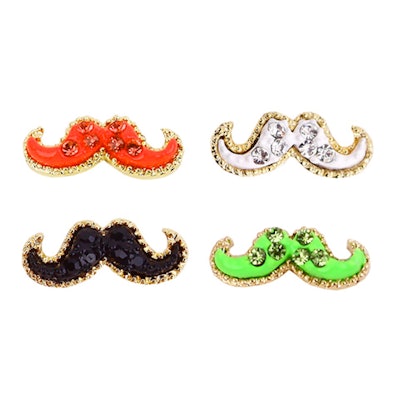 MKBeautyClub is known for their gorgeous array of charms, and their mustache selection is no exception. The online retailer sells Fuschia mustache charms in four different colors – basic black, wise white, and two bright neon hues if your client is feeling fabulous.
See other cool nail bling here.
[Image: MKBeautyClub]