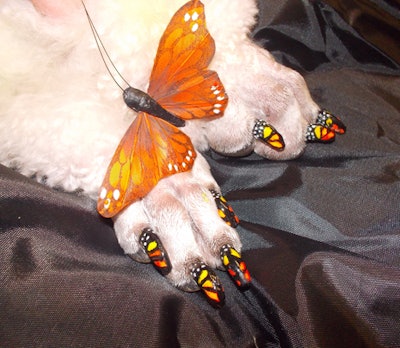 If doing your own clients' nails just isn't cuttin' it for you, maybe it's time to extend your clientele to your furry friend. Warren London has introduced a line of pet-pampering products, including special shampoos, hydrating butter, fur dyes, and even nail polish pens!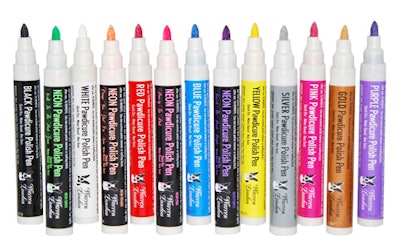 While people will always balk at the seemingly excessive lengths owners go in order to spoil their pups, we're pretty impressed with the nail art some have successfully painted on their canine's toenails with the Warren London Pawdicure Polish Pens. Note that all the pens are non-toxic, so they're safe for animals, and that the color dries within 40 seconds, so they're no wet lacquer mess all over your kitchen floor. To keep your pet safe from fumes, Warren London advises using a non-acetone remover when it's time for a change in color.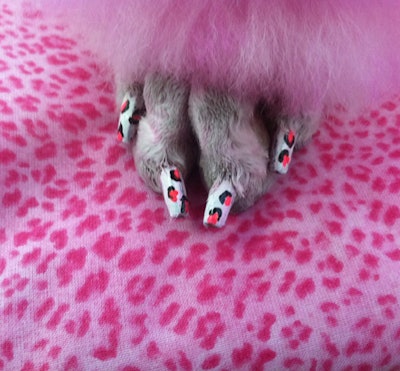 Wondering what sort of chic nail designs you can try on your pooch? Click through to see what works of art owners have created.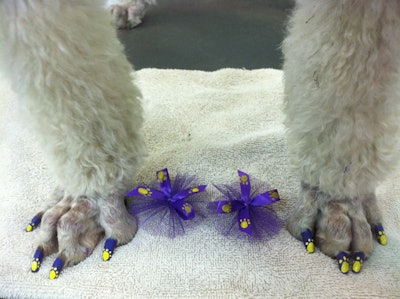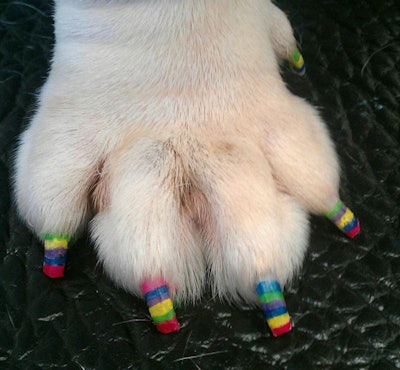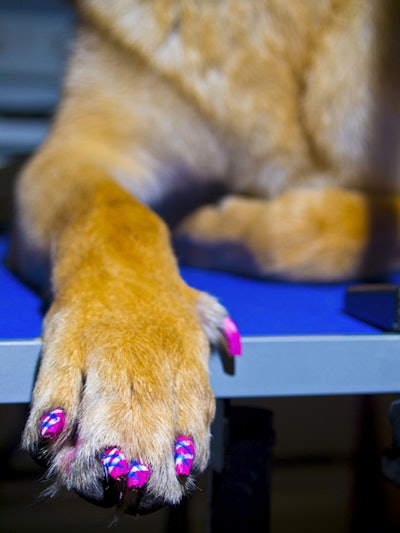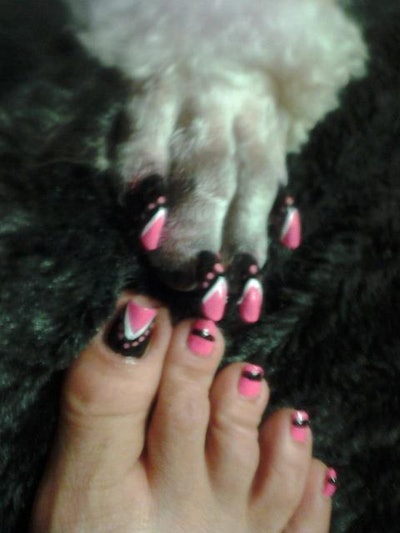 [Images: Warren London]