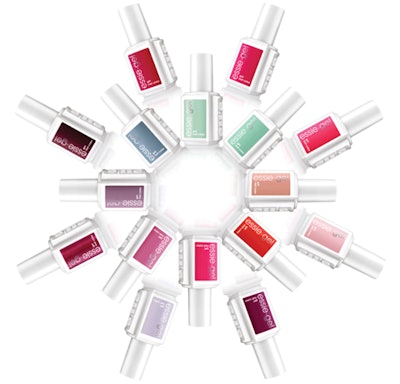 It's finally here.
Essie's own namesake had sworn this day would never come, but with the explosive popularity of gels and gel polishes, she finally realized it was time for her soft and sassy lacquer colors to adapt. "I simply did not believe in gel before," explains Founder and Creative Director, Essie Weingarten. "Everybody knows, I'm a natural nail woman! I searched for years and years for the perfect formula."
Though many other brands have already introduced a gel line, Essie Gel's unique focus is on the health of the nail, even after removal. For the ultimate protection, the gels come with unique keratin-care technology in each step of application, as well as pro-Vitamin B5 and Vitamin E so tips stay hydrated and fortified.
Do you have a favorite Essie shade you'd like to see matched up to their new gel hues? See the Essie polish-to-gel color guide.
Or check out what products come in the Essie Gel system.
See how your polish favorites match up!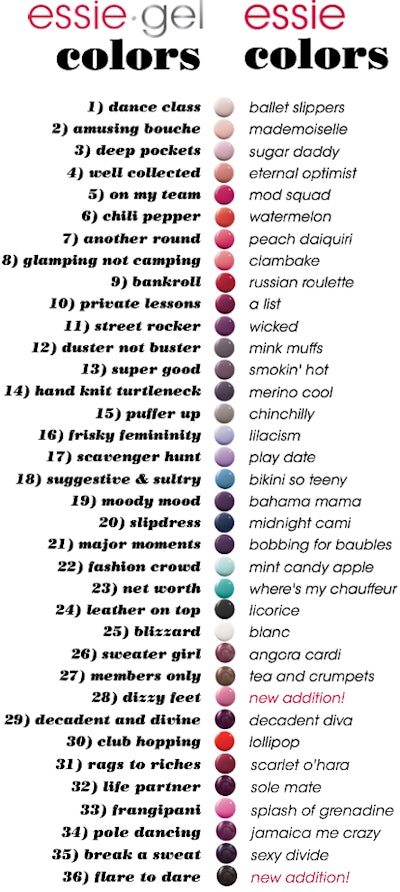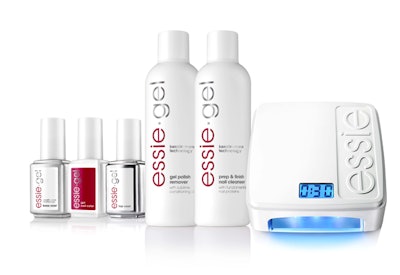 The New Essie Gel System Includes:
Prep + Finish Nail Cleanser?
Fortifies nails, removes residue, and wipes away excess oil from the nails, ensuring a smooth, long-lasting color.
Base Coat
?Contains Vitamin-E derivative and Pro-Vitamin B5 so nails get the nourishment they need. This base coat is good for nails!
Top Coat?
Locks in color and strength so manicures last up to 14 days.
Gel Remover?
Removes all color in fifteen minutes, but leaves nails healthy and strong: just what you'd want in a remover.
Professional LED Lamp
?Essie introduces a high-speed LED lamp that can be used both manicures and pedicures. The interior is fitted with a 360-degree mirror that ensures perfectly even light distribution, so nails dry quickly and consistently.
Find out how to apply Essie Gel here.
[Courtesy of Essie]