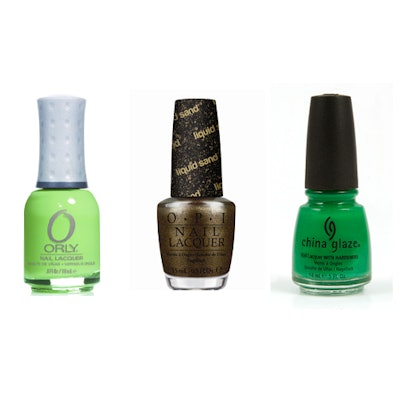 Want to celebrate St. Patrick's Day with some original nail art? Well, you're in luck! Here are some exciting polishes and nail coatings that are perfect for the holiday. You won't even have to chase a rainbow to find them.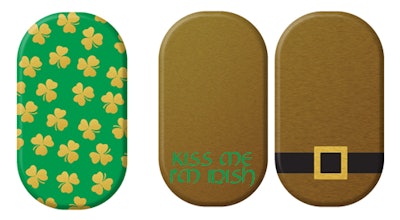 Minx has St. Patrick's Day coatings in two distinct styles. One is a vibrant green bedecked with golden yellow shamrocks. The other set is bronze-brown with a gold buckle and the saying, "Kiss Me I'm Irish." These Minx coatings are an easy way to apply St. Patty's nail art in a flash before heading to the pub!
[Image: Minx, Inc.]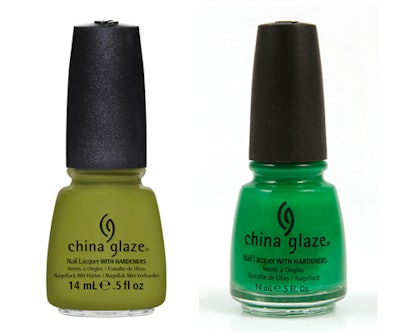 Budding Romance is a luscious springtime green from the China Glaze Avant Garden collection. Try China Glaze Paper Chasing for a more classic hue. Use either polish to create stripes, polka dots, or leprechaun hats.
[Image: China Glaze]

Go neon with Orly Coachella Dweller. This polish is perfect for painting shamrocks!
[Image: Orly]
Add a pot of gold's worth of sparkle to clients' nails with OPI What Wizardry is This? Use this shade as an accent nail or layer it over a green polish for a new effect.
[Image: OPI]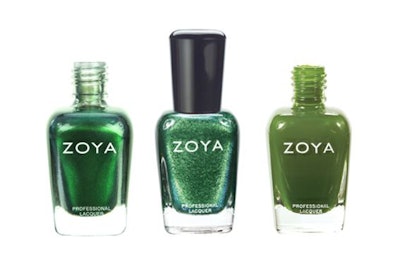 These three
Zoya
polishes are essential for a St. Patty's Day mani. Left to right is shimmery
Suvi
, sparkly
Ivanka
, and grass-green
Shawn
.
Want more inspiration for St. Patrick's Day Nails? Check out our 
Pinspiration
!
[Image: Zoya]