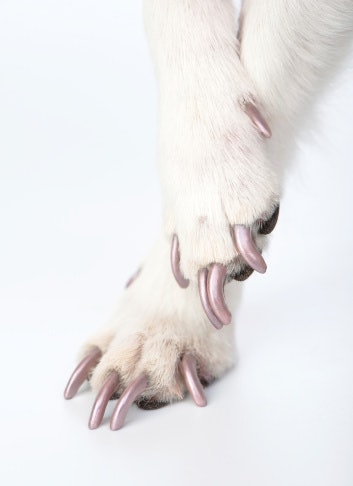 Do your clients bring their pups to your salon and wish that they could sit side-by-side their furry friend for a mani or pedi? Well, whether you agree or not, it seems as though your clients wouldn't be alone. Across the U.S., there are luxury pet salons that offer nail art for man's best friend and reputable distributors that sell puppy polish! 
To give you an idea, NAILPRO found polishes made specifically for your beloved pooch and some modern grooming spots that offer them. 
Our take on it? As long as the pet isn't being subjected against their will (meaning they're not howling, frozen in fear or obviously NOT okay with this) to unnecessary vanity and only non-toxic and safe polishes are used, why not? After all, animals certainly deserve pampering, too. 
Puppy Polishes
Places Offering Puppy Polishes