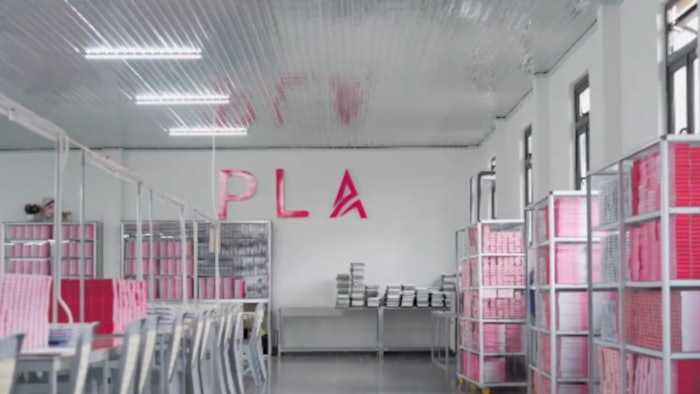 Courtesy of Paris Lash Academy
Michelle Nguyen, the founder of Paris Lash Academy, a line of high-quality lash and nail products meant for professional use, has grown her business exponentially. 
Read on to learn more about her story. 
Nguyen came to the States from Vietnam at the age of 18, as a college student without much money. Fast forward to today, she now runs a business that has grown 300% year over year for the past four years, while providing jobs to more than 750 men and women in her home country of Vietnam in PLA's own manufacturing facility there - located right behind the house Michelle grew up in! 
As a college student with little money, Nguyen began working as a lash artist for extra income and eventually opened her own salon and was able to hire and support a staff.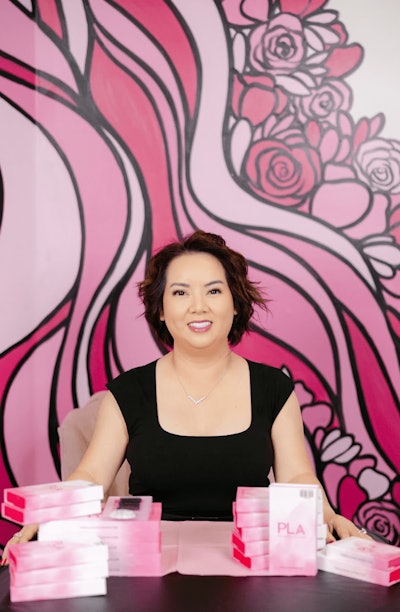 As a self taught lash artist, relying on learning from others in an industry that was known for gatekeeping, or hiding knowledge from others, Nguyen quickly developed a passion for teaching others.
Nguyen first began by teaching her staff lash extensions. She expanded by traveling across the U.S. to teach lash artists lash theory, classic and volume lashes. It was through this that Paris Lash Academy was born.
Nguyen opened her own PLA manufacturer in Vietnam in 2019 after dealing with countless vendor issues, from inconsistent products to not even receiving products she'd paid for. She wanted products that would meet her own exacting standards, while being able to employ people in native Vietnam. Today PLA has five manufacturers in Vietnam, employing over 750 women and men.
"The highlight of my journey so far was the overwhelming gratitude from employees in Vietnam when I visited the manufacturer after Covid," says Nguyen. "There were so many people there to either ask for a job or to simply thank me for getting them out of bad work situations. I had mothers thanking me for giving their children jobs. I didn't realize what a difference PLA was making in their life, just because I don't see it everyday. That has been a highlight of my career – knowing that we are not only profitable, but that we are making such a difference in hundreds of women's lives."
She also focuses on giving back to the professional community by not only educating them with her programs but also through initiatives like Paris Pays Your Bills where they provide giveaways and prizes monthly to the beauty industry community. Paris Pays Your Bills is funded by the lash courses PLA teaches, with prizes including attendance to Lash Con, store credit, product giveaways and access to online courses. It's PLA's way of continuing to give back and educate the next generation of lash professionals.