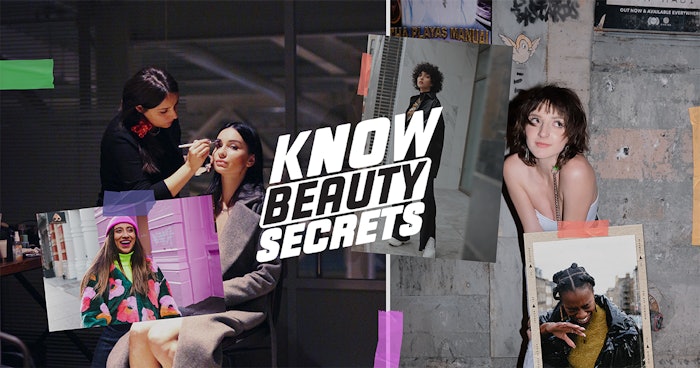 Courtesy of Know Beauty Secrets
Beauty Changes Lives announced the Know Beauty Secrets campaign at their annual Gala on April 16th.
Ken Paves was selected to introduce the campaign and share his extraordinary life story at the Gala, as one of the world's most recognizable hairstylists for his celebrity clientele, iconic fashion magazine covers and philanthropic activities.
This revolutionary campaign connects future beauty professionals with the stories of successful salon and spa professionals.  
The Know Beauty Secrets campaign was created and is supported by a broad industry coalition titled Unite as One, which represents 10 associations that have united to support bringing this campaign to life.  Each association identified the biggest challenge facing the professional industry today — the job demand crisis where salons and spas require newly licensed professionals. This is the first initiative where all associations have united together to advocate for and support the profession.
Beauty and wellness careers have long been misunderstood, and the campaign reveals the "secrets" and provides a glimpse inside the careers of the industry professionals. Targeted at the Gen Z audience, the campaign will utilize social media to showcase the many facets of the careers.
Perceptions of the beauty and wellness industry often reflect the biases of those who see this line of work as a "backup" to university education. But, the reality is that the industry is a thriving and growing sector with many opportunities for career advancement and growth and a serious and legitimate career path that requires skill, training, expertise and, above all, passion.
When asked about this new initiative, Phil Horvath, of the Beauty Changes Lives Executive Board who helped organize the Unite as One coalition, said, "The irony of the stigma around the beauty and wellness industry is that regardless of how you're participating — whether having your hair styled or testing out a new nail polish — everyone is, in fact, participating. Services offered by industry professionals require a specific skill set honed by creative and passionate individuals. We aim to showcase the tremendous benefits of a career in beauty and wellness to help let Gen Z know that in beauty they can find meaningful, flexible, stable and profitable careers that they can be proud of."
As a first step, this campaign looks to bring together and organize the thousands of companies and millions of professionals in the salon and spa world by making it easy for them to support this campaign by sharing their secrets behind their career successes. Beauty Changes Lives will provide guidelines, promotional materials and social media tools to allow these companies and salon and spa pros to effectively and consistently share their stories and support campaign activities.
Industry professionals can visit KnowBeautySecrets.org/pro to learn how to best support this important industry initiative.