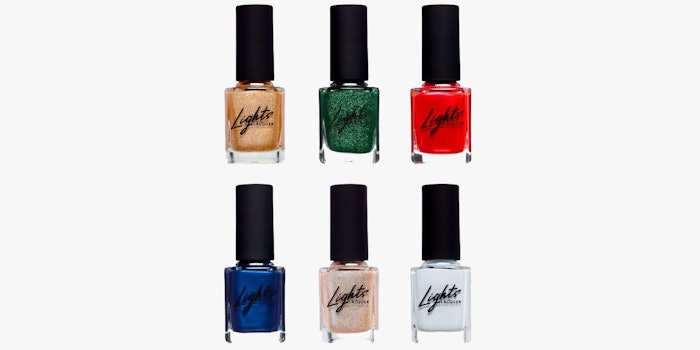 Lights Lacquer has released a fun and festive holiday collection complete with glittering shimmers and luxurious creams
Each shade in the "LIGHTS LACQUER HOLIDAY SPECIAL" collection is as follows: 
Hoping To Be Kissed- Hunter Green glitter with silver and gold shimmer 
Misfit Toys- Snowy baby blue
Lucy- Candy Apple red with a smooth pearlescent shimmer
I'm All Toasty Inside-Holographic gold with champagne hues
Fuzzy Socks- Fine rainbow shimmer with icy blue reflect
I'll Be Home- Deep velvet blue with a matte finish.
The collection is sold exclusively online. 
Lights Lacquer is a vegan, cruelty and seven-free nail lacquer brand developed by mega-beauty influencer KathleenLights.