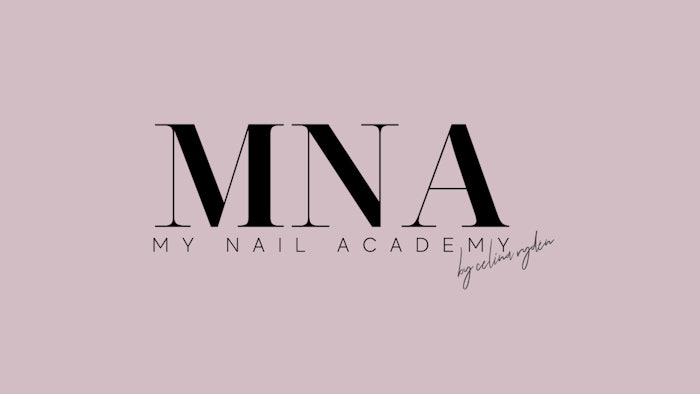 Courtesy of My Nail Academy
Celina Rydén, nail artist and educator, has launched a new online nail education platform: My Nail Academy (MNA)!
Rydén is a world-renowned nail artist from Stockholm, Sweden, and has been in the industry since 2005.
My Nail Academy will include her popular five-day Celina Rydén Certified Nail Artist program, designed to take your nail skills to the next level.
My Nail Academy is offering technical courses like shaping, structure, extensions using forms, French reverse, etc. and popular nail art courses like Galaxy, Stone Techniques, Color Ombre and 3D Smoke.
Previously, Rydén was against doing any online courses, stating, "For many years, I was extremely against online nail education,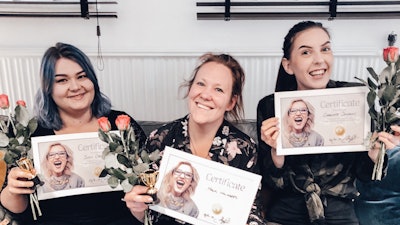 because I thought that the only way to proper teach someone is to hover over the student's shoulder and have the opportunity to change errors on the spot. However, a couple of years before the pandemic I realized where the industry was heading, and I also wanted to help so many more students than I could just by traveling. After all, I am just one person." She continues, "The thing that initially made me hesitant toward online education was the lack of quality, both when it came to content and all the technical issues around it. Anyone can launch an online class, but if there is one good thing that came out of the pandemic, it is that it put pressure on the industry to offer high-quality online courses. I want to be one of those academies that sets that example and be one of the leaders that pushes the bar higher. I have put my heart and soul into this platform, because I feel that my students deserve nothing less. It should be as close to the same feeling of sitting in one of my chairs here at my studio."
More classes with Celina and other well-known nail artists will be added to the website soon.