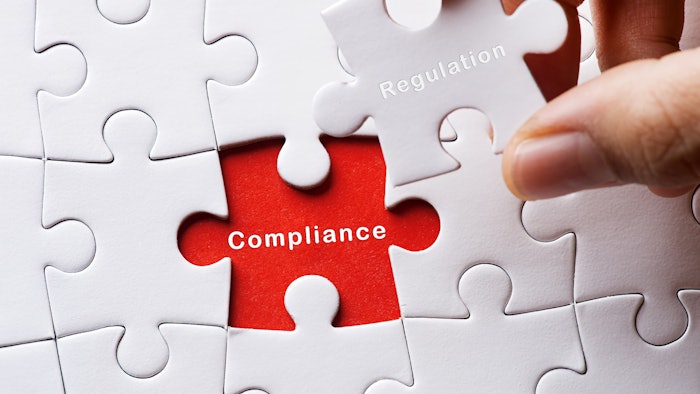 "Doing nails" was never Jaime Schrabeck's career ambition, just a hobby she developed during her high school years to cover her weak natural nails. Entering college as a chemistry major, she intended to become a pediatric dentist until finding more enjoyment in her literature classes, so she changed majors to become an English teacher. When faced with the time constraints and cost of graduate school, she became a professional manicurist to work a flexible schedule and support her educational pursuits.
During a summer break, Schrabeck completed a 350-hour manicuring program paid for by the Regional Occupational Program. "Despite low expectations, beauty school was even worse than expected!" she says. The following summer, she launched Precision Nails and rented space in hair salons to generate clientele. Four years later in 1996, she earned her Ph.D. in education from University of California at Davis and has taught at every level from elementary school to university. Given all of her academic experiences, she did not expect to have a viable, rewarding career that initially required only nine weeks of vocational training.
More than 20 years ago, Schrabeck combined her nail expertise and academic training to teach technical and business classes at beauty shows. Her website documents these experiences year by year to remind her of where she has been and what she has done. "If I were more sentimental, I would have scrapbooks or lots of photos and videos, but that is not me!" Schrabeck says. She is also an advanced education speaker for Beauty Go Pro Show, a virtual event from Oct. 24–27, 2021, co-hosted by NAILPRO and Beauty Launchpad.
Over the last 15 years, Schrabeck embraced the role of industry advocate, participating in more board meetings than any other licensee in her state and serving as an expert consultant on more than 25 consumer harm cases.
"Insights gained from my direct involvement with the state board give me a unique perspective on health and safety and the importance of compliance," Schrabeck shares. "For example, in my role on California's Health and Safety Advisory Committee, I use my expertise to protect the interests of beauty pros and my writing skills to contribute to the revision of regulations. I also engage regularly with state legislators to discuss proposed bills."
Related: Everything You Need To Know About the Personal Service Permit
"One of the important distinctions I want nail professionals to understand is the difference between compliance and best practices. Ideally, best practices inform your state's requirements and compliance gives you the benefits of efficiency and innovation. However, because the government lacks knowledge of our industry, what is required and what is best practice may be in conflict," Schrabeck explains. "[The fact that] state boards always seem to be behind what is trending or new frustrates legislators, regulators and especially licensees, who often do not understand the long and difficult process to pass new laws and regulations.

"For example, having liability insurance to protect yourself and your business against claims of injury, justified or not, is a best practice. I wish it were the law for all beauty licensees and salon owners, but in California, it is not, yet. Still working on that!"
Three Recommendations From Jaime Schrabeck:
Best Practice: State boards do not require that you record the name or contact info of your salon clients and likely never will. However, this best practice not only helps you keep more accurate financial records but protects you against difficult clients, scheduling conflicts and false claims of injury.
Compliance: State boards consider all licensees holding the same license type "equal," regardless of the quality of your initial training, your years of experience or any advanced education. While expanding your knowledge may be worthwhile, and even required in states that require continuing education for license renewal, your scope of practice, the legal limitations of your work as a licensed professional, does not change. (The scope of practice for a license only changes if the law changes.) State boards do not recognize any certification unless the law allows for that. Before investing in education, equipment or products, research your state board's website to determine if you are allowed to perform the procedures, or use the equipment and products being advertised. If you cannot find the answer, ask the state board for an answer in writing.
Compliance: Recycling single-use items may be tempting to nail professionals and salon owners wanting to reduce the money spent on supplies or the amount of waste produced. Resist that temptation because health and safety regulations do not allow for the storage and reuse of used disposable items, even on the same client. For example, nail files should only be used once, unless it is made of a nonporous material like metal or glass that can be properly cleaned and disinfected between clients.
To hear more from Jaime Schrabeck on salon safety, pre-register for Beauty Go Pro Show now so you do not miss out on her advanced education session or any of our other webcasts!