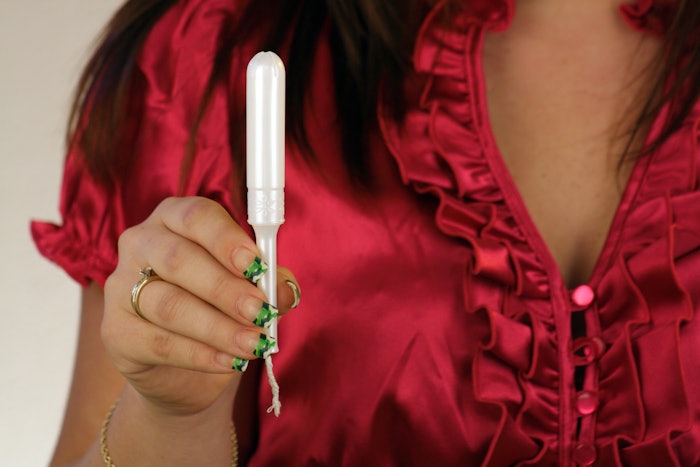 The COVID-19 pandemic has brought about some interesting beauty hacks; however, this hack might just take the cake.
A new hack involves removing nail polish with a tampon!
TikTok user @ag380gtmgmt posted this video in late April, and it has already been viewed more than a million times.
In the video, she states:
"I'm about to show y'all a life hack—with one of these," she says, holding up a tampon with a purple plastic applicator in her manicured hand. "Pour you some nail polish remover in the lid here, and soak it up," she explains as she dips the cotton tip of the tampon into the liquid-filled Cutex bottle cap. "You can take your nail polish off without messing up your fingernails."
She rubs the tip of the tampon over her big toenail, removing only the polish on her toenails, as intended.