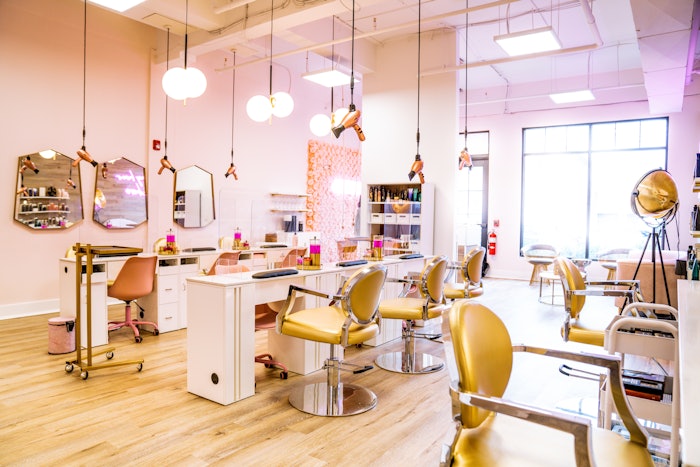 Relaxing salon days can become quite the opposite when trying to fit all beauty appointments into one day.
Natalie Lamorena, owner of The Polished Pub (Park Ridge, NJ), created the Headicure!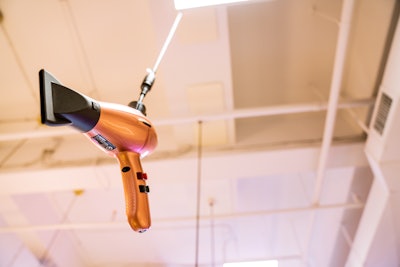 The Headicure is a simultaneous service of getting nails done while hair is being blown out!
Combining blowout and manicure services means that the blow dryers have to be suspended above each manicure station to allow a hairdresser to perform a blow-dry service without cords getting tangled.
Lamorena used Freestyle Systems to offset the dryers' weight, making them essentially weightless. With the dryers hung from the ceiling, the cord issue is alleviated as well. She chose Elchim 3900 Healthy Ionic Venetian dryers, in rose gold, to match the salon décor.