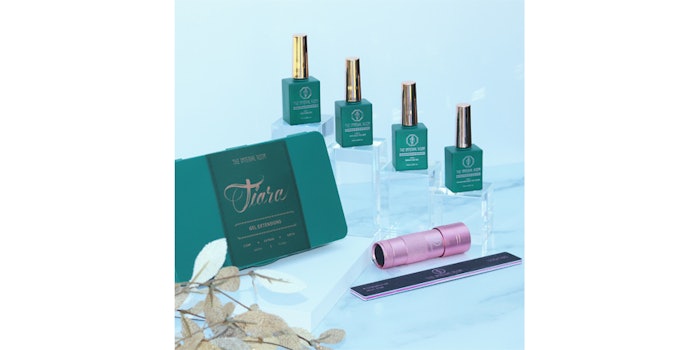 Jade Tang has announced the launch of Tiara, her 4-step Gel Extension Collection for nail professionals.
Tang is a top nail artistry influencer and academy founder with more than 15 years in the industry.
Tiara gel tips are designed to help professionals save time and energy, and make more profit.
The Tiara Gel Extensions System can be soaked off or filed off if the client doesn't want to deal with harsh chemicals during the removal process.
"We seek to help nail artists earn more with simplicity by providing quicker and luxurious services to their royal and loyal clients," said Tang.
Tiara Gel Extensions comes in two different kits: long coffin and long stiletto.
Kit content includes:
1x Tiara Gel Tip Box-500 tips (long stiletto or long coffin)
1x 100/180 Nail File
1x 15ml Dehydrator
1x 15ml Non-Acid Primer
1x 15ml Soak Off Brush-On Gel
1x 15ml Diamond Shine Non-wipe Gel Top Gloss
1x 6w Mini Flash Cure Lamp
Aside from the long stiletto and coffin, the tips come in extreme coffin, extreme stiletto and long square.