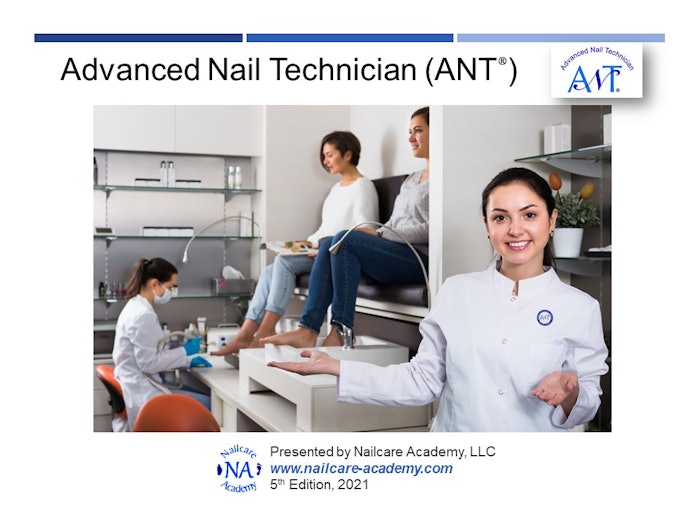 Janet McCormick and Karen Hodges, co-founders of Nailcare Academy, are industry veterans known for their educating and mentoring of nail technicians in the nail industry, and for wanting all their students to be successful.
"We see a satisfying number of our graduates earning over $100,000/year, if they do what we train them to do in the program," says Hodges.
The ANT program began as a short program, but has become much more in-depth over the years. The program is designed to prepare its graduates to work safely with all clients, especially with those who have chronic illnesses, and to attract new clients through marketing safety. It also teaches inexpensive or free marketing techniques to boost the success of each graduate.
"I especially love doing the personal mentoring that many of the graduates take advantage of to turn up the volume in their business," says McCormick.
The ANT program is the prerequisite to the next level of training: the Footcare Nail Technician program (FNT) or the Medical Nail Tech program (MNT). This level focuses on preparing the nail technician to refer to or work with a podiatrist, dermatologist, gerontologist and other physicians who work with at-risk clients.
"We reorganized a couple of core modules, added hundreds of new photos and graphics and completely revoiced the entire program. New topics such as dealing with airborne pathogens (ABPs) and the use of CBD in salons are discussed, along with an entirely new module titled 'Product Knowledge,' which breaks down the ingredient decks of foot care products," McCormick said on the latest edition of the program.