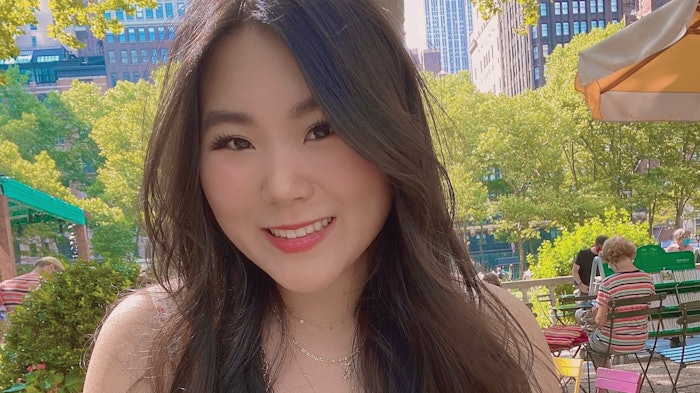 San Sung Kim resides in Fayetteville, Arkansas. Born in Korea, she moved to the Philippines when she was four years old, spending most of her childhood and adolescence there. She also lived and studied in Germany, England and the United States. She graduated from college with an English literature degree while being on a premedical track. She is currently teaching English to students of all ages as well as pursuing her dream of becoming a physician.
Although Kim never considered pursuing art professionally, she loved using art as a form of therapy. As a child, she loved painting her nails and creating designs with tools around the house. She lost interest until recently when she was preparing for her wedding. Then she bought her first gel polish set and a UV lamp. Unfortunately, she could not do her wedding nails, but this rekindled her love for using her tiny canvases to create art.
When she started her Instagram at the beginning of 2021, she became serious about nail art. Before that, she was extremely shy about sharing her artwork with anyone. However, her husband inspired her to share her joy with others through the medium of nail art. So, she created a nail portfolio on Instagram and continued to challenge herself by experimenting with a wide range of techniques and styles. She loves using her nails as a form of storytelling to share her values, passions and life with others. Check out five of her inspirations and creations.
Continue reading Nailpro's November/December 2021 digital magazine for the five things inspiring San Sung Kim and some seriously amazing nail art!