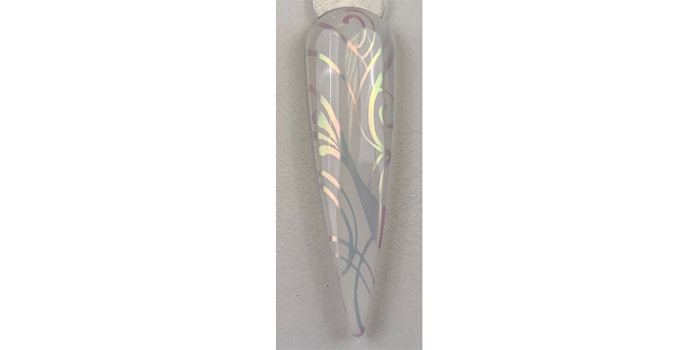 Courtesy of Vu Nguyen
NAILPRO and Beauty Launchpad are collaborating to present the Beauty Go Pro Show, a virtual event from Oct. 24–27, 2021, co-hosted to bring the best salon techniques, business advice, trends, product information and networking to beauty professionals.
At the virtual Beauty Go Pro Show, expect to see two full days dedicated to salon and nail artistry advanced education.
Vu Nguyen is one of the advanced nail educators that will present at the event. Nguyen has been a nail technician for almost 20 years and is the dean of education at Gelish.
During his virtual session, "Bring the Bling," Nguyen will teach on chrome pens and designs and how top coats affect how chrome nails seal. 
Tool used for the pictured set: Harmony Mini Gel Striper
His favorite chrome pens: Gelish Chrome Stix in Violet Chameleon and Pink Opal 
His go-to winter shades: Blues (Harmony Gelish in After Dark and Rhythm and Blues)
To learn more from Nguyen and see how he creates chrome sets, pre-register for Beauty Go Pro Show.