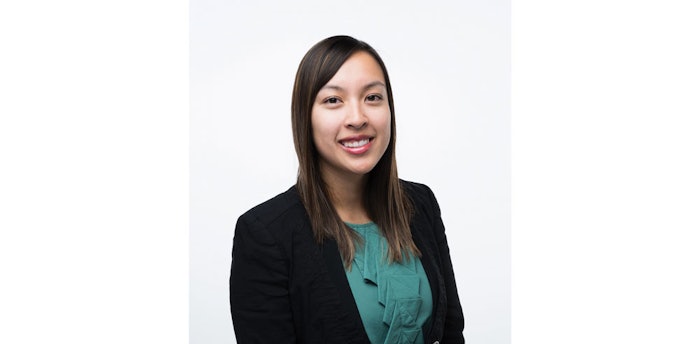 Summer 2021 versus summer 2020. What a difference a year makes. As more people get vaccinated, restrictions are lifted and life settles into a new normal, hope is not just on the horizon—it is here. This summer marks a few milestones for me: my first NAILPRO issue, my birthday in my new home and my big sigh of relief as most of my family, friends and loved ones have received their full COVID-19 vaccinations.
Over the past year, many things were put on hold, including manicures and pedicures. As much as I missed having beautifully painted nails for special occasions, I have enjoyed letting my nails "rest" and appreciated the fresh, clean look of my natural nails. When I was younger, I had always admired the cotton candy color of my nail beds, which is also why I rarely ever chose (and still do not choose) light pink or nude colors when I got a mani-pedi—unless it was part of my French manicure—because I could show off what I already have or go for something different with a brighter or darker fun color (like the bold, neon colors this summer!).
So, I am happy to join the ever-growing popular trend of natural nails, which I discovered is much more intricate than it sounds to be. You can read our feature, Underneath It All, about making sure your clients' nails are healthy while also making them happy with fun designs, including negative-space nails, and gather even more inspiration from our summer nail art feature, Feelin' Hot, Hot, Hot. Also, make sure to check out this issue's Nail Clinic, Onychomycosis: Fungus Among Us, about an extremely common and contagious nail fungus so you know what to watch out for as you give your clients' nails some extra TLC.
As I turn a year older, I feel incredibly happy and privileged to be here. If we have learned anything, it is that life, as cliché as it sounds, is precious, so we cannot waste a single moment. There is much to be said that I cannot cover in one page, or even a single sentence, and more work to be done—not just in our nail industry but also among our Asian American, Pacific Islander and Black communities—but we (NAILPRO and I) are here to support our wonderfully diverse nail technicians, colleagues and friends.
To end things on a lighter note and kick off the summer, although I am not entirely sure what the future holds, I want to share three simple areas I will upkeep in my beauty routine, in addition to keeping my nails healthy.
1. Hello, Sunshine
Although I do not always heed my own advice, I try to apply prevention before treatment, preparing and acting now before it is "too late." What is one beauty product that not everyone takes advantage of? Sunscreen, specifically for one's face. My favorite is the Pola 1/f un-éf cream that my mom recommended to me in middle school. Originally, I associated sunscreen with vacations and summer, so I thought it was odd to use it daily when I was just going to school. However, I am thankful she was looking out for me because my skin still looks great. The bad news? We can no longer find this product anywhere, so I have been savoring my last bottle. Facial sunscreen suggestions are welcome!
2. 'M' Is for Moisturize
I am a creature of habit, so when I find something I love—especially when someone I trust recommends it—I stick by it. Once again, my mom has my back. She not only mentioned the Olay Regenerist Micro-Sculpting Cream, but she also purchased it for me. It smells fresh and not overly sweet and applies so smoothly. Living in Arizona, my skin can get dry and sometimes oily, so this creamy, light moisturizer works well for me.
3. Face It
Every time I have put on a face mask, I have enjoyed the refreshing formula on my face, the fun animal-or-regular shapes and the simple delight for my skin while multitasking. But before the pandemic, I rarely used them. Why? I am not sure. Not to worry, these face masks have been around for a long time and are here to stay. Plus, they are the perfect gift to send to your friends, or even better, serve as an easy way to enjoy an at-home spa day together.