While veteran nail techs are invaluable resources because of their experience, there's a new crop of talented young artists who are turning the nail industry upside down. So, we decided to scout some of the best 20-something nail pros for our first-ever 30 Under 30 awards. Get to know one of our winners, Reyna Sandoval!
RELATED: 30 Under 30 Winners Revealed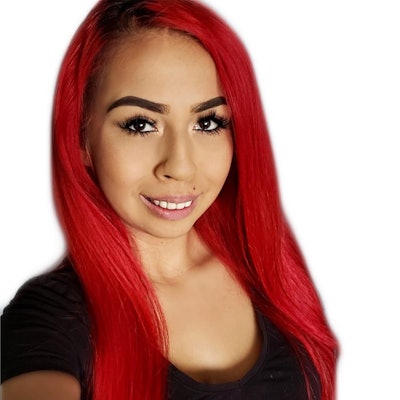 Reyna Sandoval
Age: 25
Salon: Freelance
RELATED: 30 Under 30 Asa Bree Sieracki
At 14 years old, Swarovski nail art educator Sandoval took her first nail art course in Tijuana, Mexico—courtesy of her mother—and attained her manicurist license at age 20. "I fell in love with the nail industry instantly," she says. Shaping and encapsulating nails are two of her favorite techniques using Young Nails, Swarovski, Kiara Sky, Aprés and Glam and Glits products. "I credit my life coach for guiding my career and celebrity stylist Yoko Sakakura and Patricia Yankee for providing amazing opportunities working as their editorial and runway assistant," says Sandoval.
 

View this post on Instagram

 
—by Angelina Lewis