Celebrity crystal manicurist Mazz Hanna partnered with ORLY to create four crystal-infused nail polish ritual kits, complete with two full-sized ORLY Breathable Treatment + Color Shades, one mini ORLY Breathable Treatment + Shine, one vial with two types of crystal and a ritual manual on infusing the polish with each crystal's healing benefits for clients to enjoy at-home crystal manicures. Packaged in a reusable holographic bag, the kits are perfect retail items to pretty your space just in time for the holidays.
RELATED: Nail Services Harnessing Healing Crystals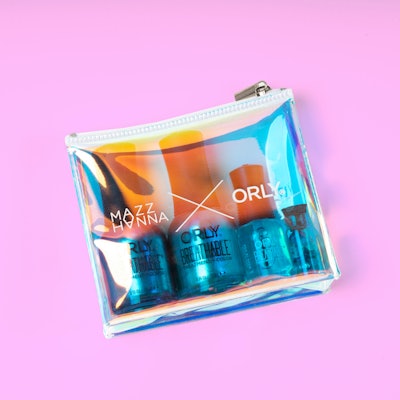 "We're excited to collaborate with Mazz because she is a leading artist and innovator in the industry with a holistic approach," says ORLY creative director Shanee Pink. "We wanted to integrate her mindful take on manicures with our Breathable Color + Treatment shades to elevate the at-home manicure experience. Our intention is to spread this loving practice."
RELATED: Boost Your Revenue with Luxury Services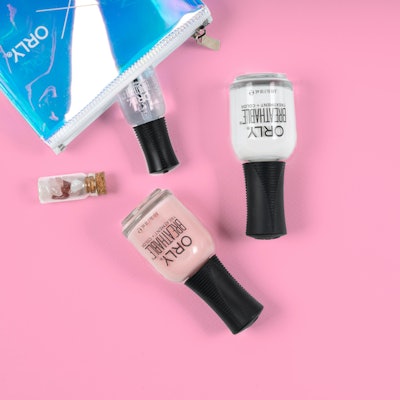 ORLY's Breathable range is a one-step, long-wear polish that allows moisture and oxygen to reach the nail, while excess moisture escapes, preventing chipping and peeling. The Breathable Treatment + Shine can also be applied to enhance shine.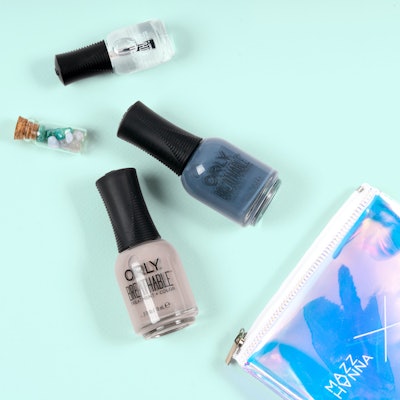 "Since creating my crystal healing manicure for my private clients, I wanted to bring this ritual into everyone's home," says Hanna. "These kits, which include colors and crystals that were thoughtfully and purposely chosen, help turn manicures into a self-care crystal-healing ritual.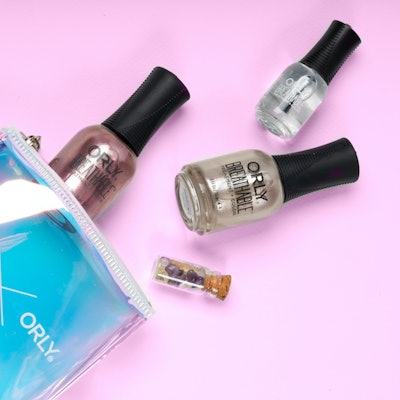 Sourcing her favorite healing crystals, Hanna paired them with her favorite ORLY shades, which are infused with argan oil, vitamin C, and vitamin B5, of course. The kits listed below include:
Manifestation Kit
Crystals: Citrine, Amethyst
Breathable Shades: Soul Sister, Moonchild
Self-Love
Crystals: Rose Quartz, Strawberry Quartz
Breathable Shades: White Tips, Kiss Me, I'm Kind
Stress Relief
Crystals: Blue Lace Agate, Amazonite
Breathable Shades: Staycation, De-Stressed Denim
Protection
Crystals: Garnet, Obsidian
Breathable Shades: The Antidote, Mind Over Matter
—by Angelina Lewis
[Images: Courtesy ORLY]