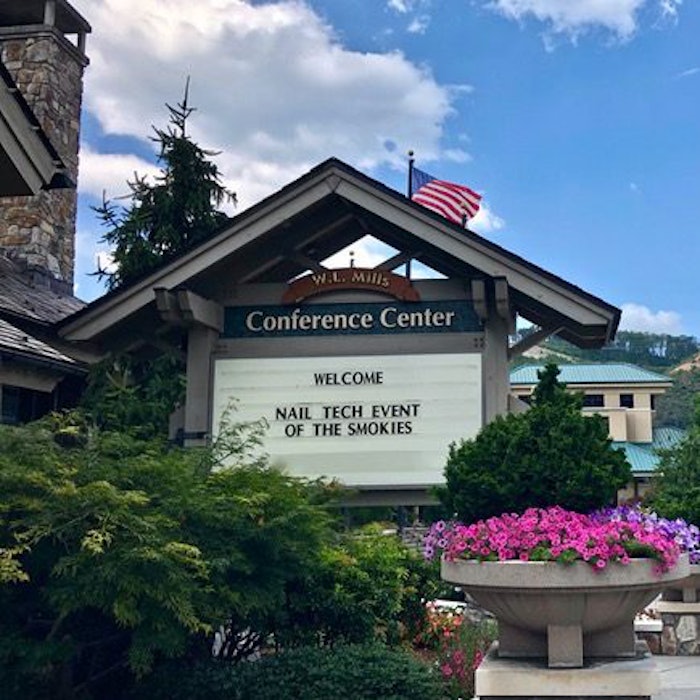 The Nail Tech Event of the Smokies, a one day nails-only show on June 30 flourished in the Gatlinburg TN Convention Center and even beat its attendance record!
RELATED: More Than 2,200 Nail Professionals Attended NAILPRO Pasadena
 

View this post on Instagram

 
The Nail Tech Event of the Smokies introduced a VIP Ticket Package, complete with a VIP wrist band to allow earlier show floor access and a swag bag.
RELATED: NAILPRO Sacramento 2018
 

View this post on Instagram

 
Extended workshops were held on Friday in addition to their Saturday and Monday hands-on classes—29 total to be exact.
 

View this post on Instagram

 
Precision Nails owner Jaime Schrabeck hosted a gala Saturday evening, June 29, to kick off the event with more than 250 guests sipping curated cocktails and sampling goodies from their gala swag bags.
Sunday's show featured returning companies Light Elegance, Gelish, LCN, CND, Profiles, Designed by Tony Ly and AII Beauty. YouTube's The Meticulous Manicurist, Imperial Feet, Ugly Duckling Nails, Xtens, Fuzion, Emchi, Babyfoot, Centre for Beauty, Johens & Tess Walters The Nail Art Connection also joined the show floor.
 

View this post on Instagram

 
Color UP Therapeutics showed off their CBD beauty products, while newly debuted Medusa Nails owner and pro football player Eric Berry kept a low key profile at both the gala and show to allow the products to shine.
Save the dates for the 2020 show July 10, through the 13. Tickets go on sale January 1, 2020, here. Gala tickets and sponsor info can be found here.
—by Angelina Lewis
[Images: Courtesy Nail Tech Event]