Industry innovator and Backscratchers Salon Systems Chairman Jack Megna passed away April 22, at the age of 84, while home with his family.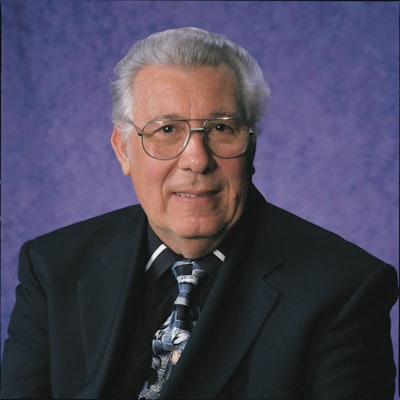 After 50 years in the beauty industry, Megna influenced countless cosmetologists and beauty industry professionals and remains a charging force in the standards of the industry.
RELATED: Remembering Industry Leader Gino Trunzo
Born in 1934 in Pittsburg, California, Megna attended Salvatore's Beauty College in 1963 and became a licensed cosmetologist. He then became an educator and earned prestigious lifetime teaching credentials from the state of California. He oversaw the expansion of five new beauty colleges and an additional seven training salons, Trend Setter International. During that time, he also became the manger, and eventually, the owner of the original beauty college, which he successfully ran for the next 25 years. As a member of the California Association of Schools of Cosmetology (CASC), Megna served on the board of directors for eight years.
In 1984, Megna and his son Michael decided to revamp outdated nail products and procedures. By July of the same year, Backscratchers was incorporated and trademarked. The father and son duo attended their first trade show in Reno, Nevada, where they introduced the first Glass Glaze Fiberglass and Silk Wrap system that went on to win eight industry awards. Megna was instrumental in bringing about the Extreme product line, the first patented dipping system and a complete salon sanitation system distributed in 25 counties around the world.
His son, Michael, continues to carry on his legacy, but Jack will continue to live on in those nearest to him.
—by Angelina Lewis
[Image: Courtesy Michael Megna]