Celebrity manicurist and beauty traveler Julie Kandalec announced her formal departure as Paintbox creative director to launch her global education program, Masterclass Nail Academy. Kandalec will remain based in New York City and continue her on-set, red-carpet and fashion-week work.
"I'm thrilled to extend my passion to both existing nail professionals and nail students all over the world," says Kandalec. "Helping them grow their careers through furthering their knowledge and skills is incredibly rewarding."
On a trip to the Maldives, she discovered the desperate need for more nail education in remote hotel spas, where technicians provided multiple spa services—including massage and aesthetics—and nail care slipped to a last priority. These luxury resorts continued to receive service complaints and lose future opportunities and clients.
Masterclass Nail Academy aims to tackle these challenges hands-on by educating technicians' and improving nail skill knowledge. The academy will create long-term opportunities for spa technicians to earn higher wages, while elevating the total spa experience for each client.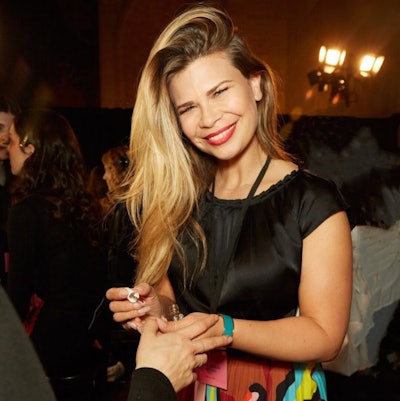 For over two decades, the global beauty traveler remains the go-to nail professional for the latest nail art, runway trends and cutting-edge nail techniques in the beauty industry. As Essie's lead celebrity manicurist, Kandalec has polished countless celebrities including Ariana Grande, Emma Roberts, Camila Cabello, Gigi Hadid and Viola Davis and created nail looks for Dior Beauty, Chanel, Victoria's Secret, Maybelline, Ralph Lauren, Kate Spade—just to name a few.
As much as she will be missed at Paintbox, we look forward to following Julie-Off-Duty on her many nail and beauty travels and highly-anticipated adventures ahead.
—by Angelina Lewis
[Image: Courtesy Ssam Kim (@Ssam_kim)]