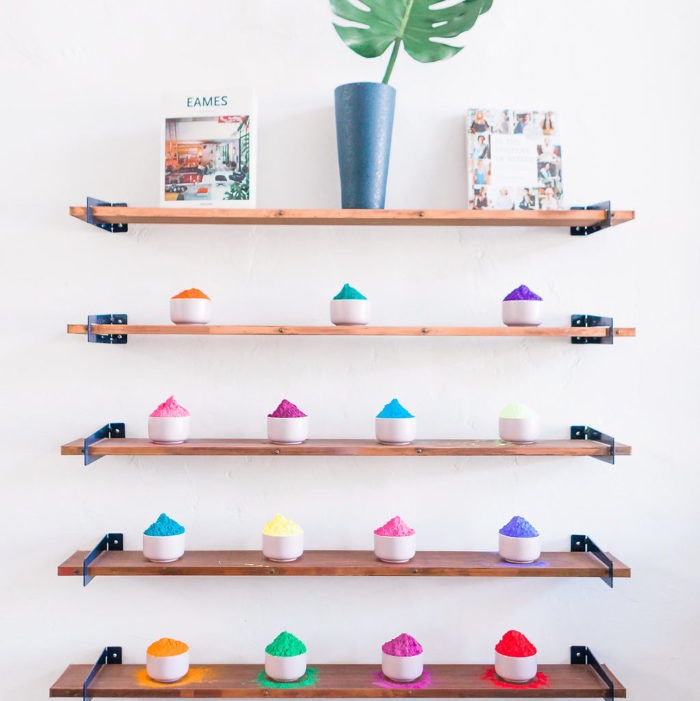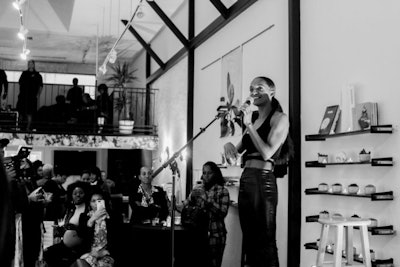 Powder Beauty Co. owner Joy Terrell knows how to throw a good launch party. Just before the holidays, the family-owned salon kicked off their official grand opening and treated guests to a night of full-service pampering. Guests met and mingled with the family behind the salon and had the chance to experience all Powder Beauty has to offer.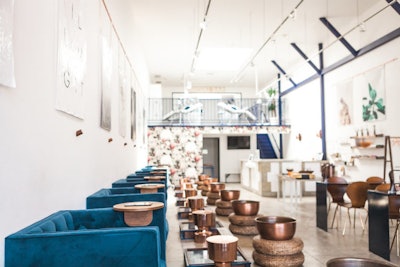 When Terrell moved back to Los Angeles from Atlanta with her husband, she couldn't find a specialized dip powder salon in the city. Three months later, she signed the lease to what is now Powder Beauty Co. Formerly working in entertainment law, Terrell now runs the salon with the help of her mother, Sunny, and friend and consultant, Kethia Janvier. Powder's mission is healthy beauty with purpose, focusing on non-toxic and natural services, including facials, waxing, sugaring, threading and massages. Terrell hopes to soon add an apothecary retail section to enhance the overall experience.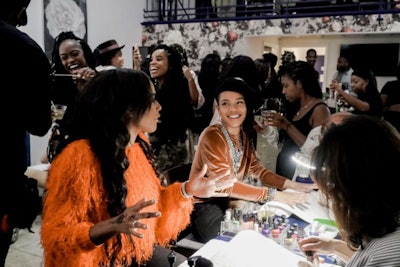 Family, friends, press and influencers came together to celebrate the wellness-inspired salon's launch. After grabbing drinks, two at a time, guests sat down for manis and chose colors from Essie Couture, Zoya, CND and more. Powder Beauty focuses on empowering their clients to feel beautiful from the inside out. Using high-quality brands and organic five-free and up polishes, every service is carefully curated to fit each client's needs.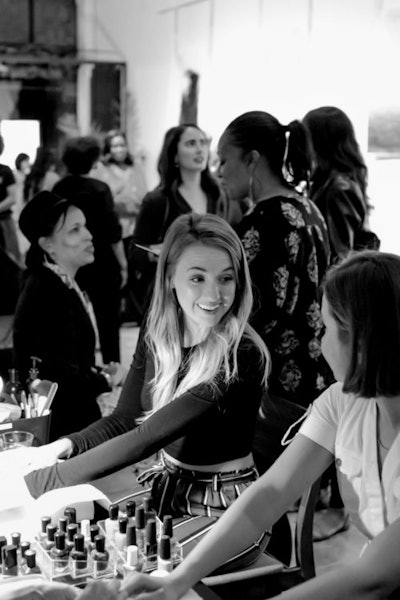 Tucked away on La Brea Avenue, the world-travel inspired salon, was designed as a space for guests to not only enjoy a spa treatment, but to escape from the everyday hustle of busy routines. With vibrant floral wallpaper and royal velvet chairs, this is certainly not your average salon.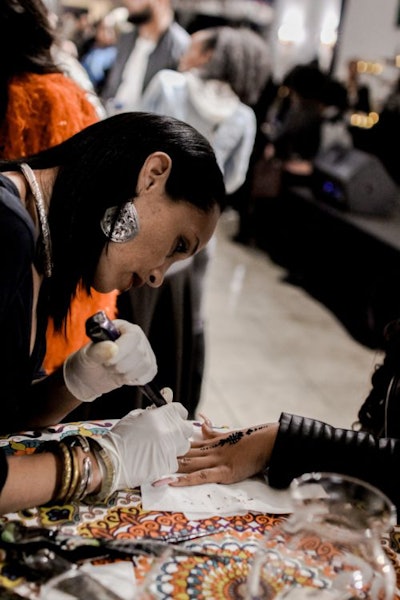 The launch held a sense of togetherness as people gathered to experience services with origins and roots from all over the world. From hennas and threading to flower-petal foot soaks and tarot card readings, the event was nothing short of diverse as guests traveled from booth to booth, each time immersing themselves into a different cultural experience.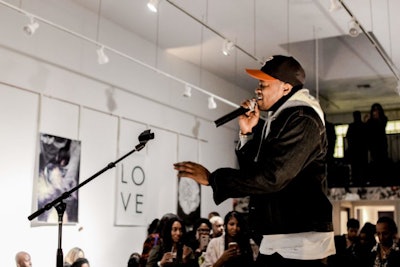 Musician BJ the Chicago Kid performed on stage during the afterparty, while guests sipped on rose-petal infused drinks and cocktails, ending the night illustrating all that Powder Beauty Co. stands for: empowerment, celebration, health and wellness.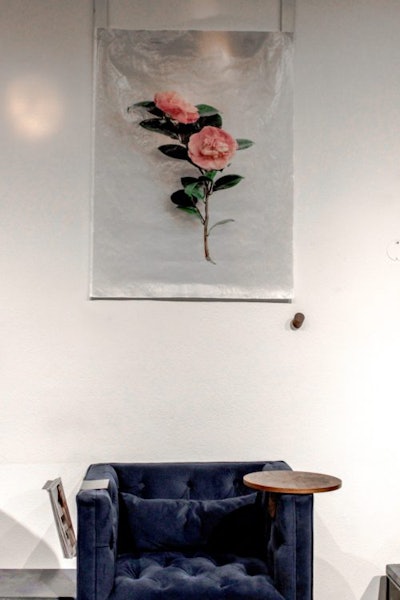 Visit them online and social: Powder Beauty Co.,  Instagram
—by Angelina Lewis
[Images: Courtesy of Spencer Lee Tegner]