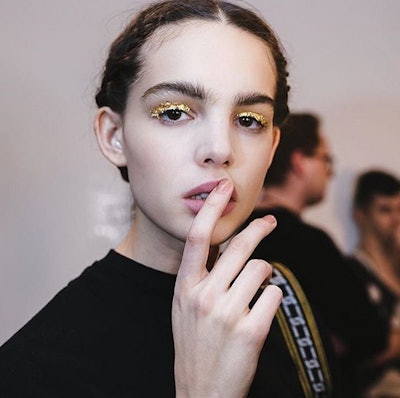 Priti NYC founder Kim D'Amato collaborated with Ulla Johnson to create a rich neutral nail look to complement the model's skin tones. D'Amato filed the model's nails to a squoval shape and used Spring Song to complete the nude manicure.
See the latest from NYFW here.
What do you think of these nude nails? Let us know in the comments below!
-Sigourney Nuñez
[Images: Priti NYC, Instagram]