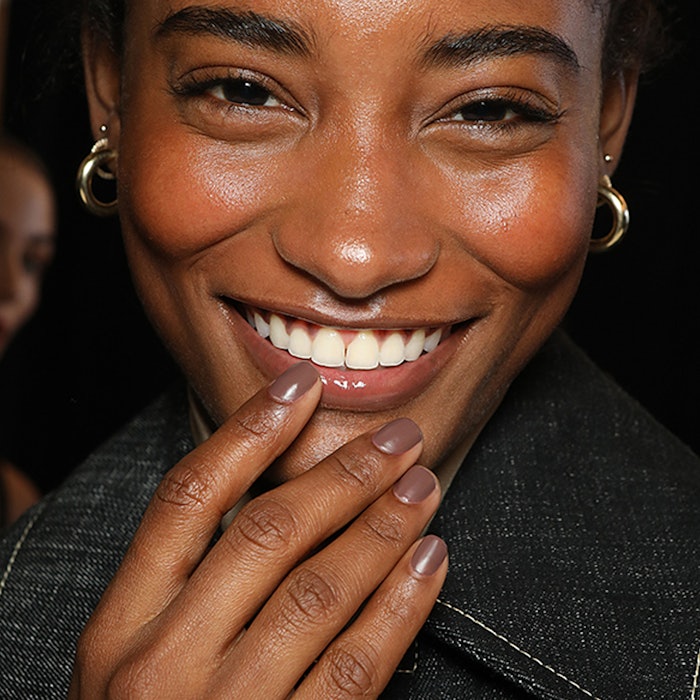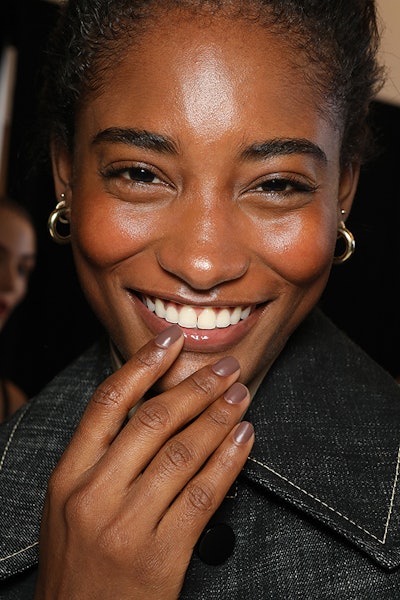 The Colovos A/W 2018 collection included textures and fabrics that rejected the traditional animal skins and leathers in favor of faux. The collection emphasizes finding the greatest strength in a women's vulnerability. From orange check fabrics to black silhouettes, the nail look by Zoya was kept very simple and clean to complement the fearlessness of the women and the line.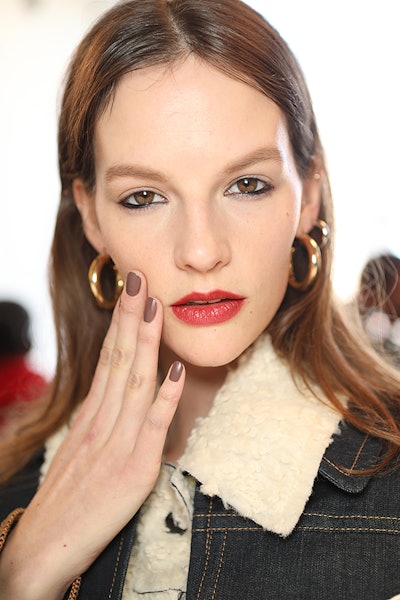 "The nail shade was simple and clean, yet showed an understated power. Mary was inspired by the idea of matriarch and female strength," said Alicia Torello, lead manicurist for Zoya in a press release.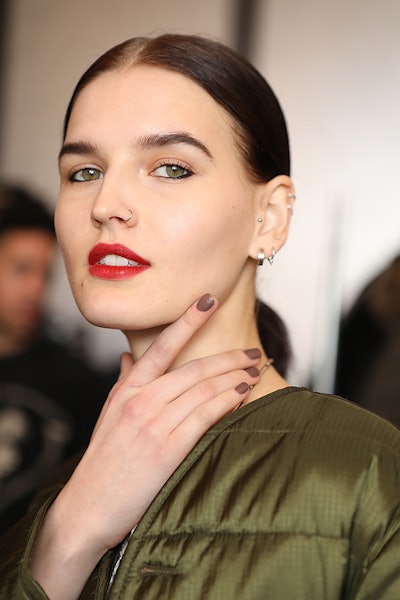 Here's how to get the look: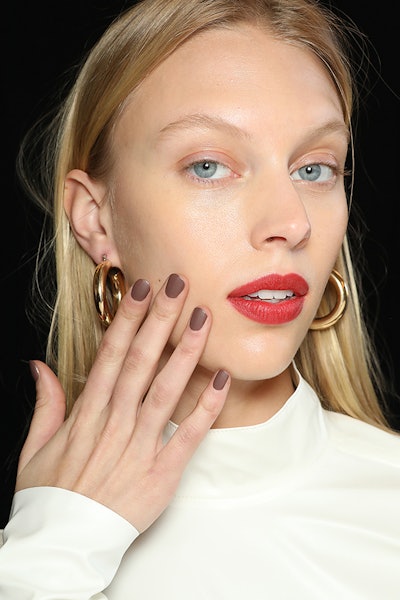 Clean and and prep the nail with Zoya Remove Plus. Follow with Zoya Naked Manicure Naked Base. For color, apply a single coat of Zoya in Mary. Add Zoya Naked Manicure Satin Seal to give the nails that perfect, high shine finish. For a quick dry, add a few drops of Zoya Fast Drops.
See the latest from NYFW here.
What do you think of this NYFW look? Let us know in the comments below!
-Sigourney Nuñez
[Images courtesy of Zoya]