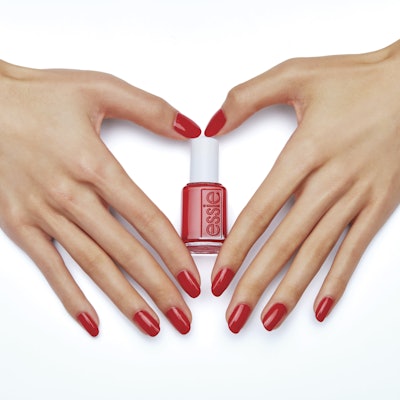 Essie is helping salon owners boost business and increase revenue with the Essie Premium Salon Insider Program. The flagship program can transform salons into "premium Essie nail destinations" with a customized collection of Essie polish, retail displays, marketing materials and access to educational workshops. "The Essie Premium Salon Insider Program takes the manicure experience to the next level for Essie customers and drives sales through unparalleled service," says Gino Trunzo, assistant vice president for Essie Professional. "Bottle Service" is one of the program's most unique offerings. Techs at participating salons will start off every manicure with a fresh bottle of Essie polish that will be gifted to the client as part of the service. "Bottle Service not only elevates the client experience, but it also provides salons and spas with optimized inventory levels and built-in retail income," says Teresa M. López, general manager for Essie Professional. To learn more, visit essie.com/pros.
[Image courtesy of Essie]
This article was originally published in the January 2018 issue of NAILPRO.