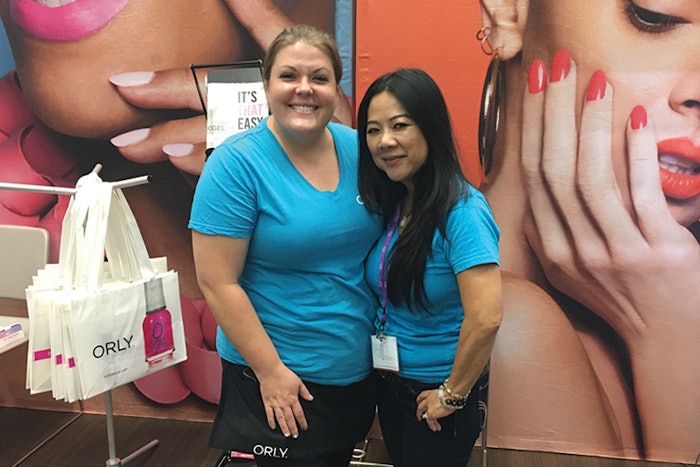 Held at the Sacramento Convention Center in Sacramento, California, more than 2,000 attendees spent the day with top manufactures for educational classes, product demos and giveaways. Industry leaders debuted their fall and winter collections and demonstrated trend-setting techniques. Plus, leading competitors showed off their skills in the NAILPRO Competitions.
Check out the some of the friendly faces behind your favorite companies that participated in NAILPRO Sacramento.
–by Taylor Foley
This article was originally published in the November 2017 Issue of NAILPRO Magazine.
[Images: Courtesy of Jason Bennett]