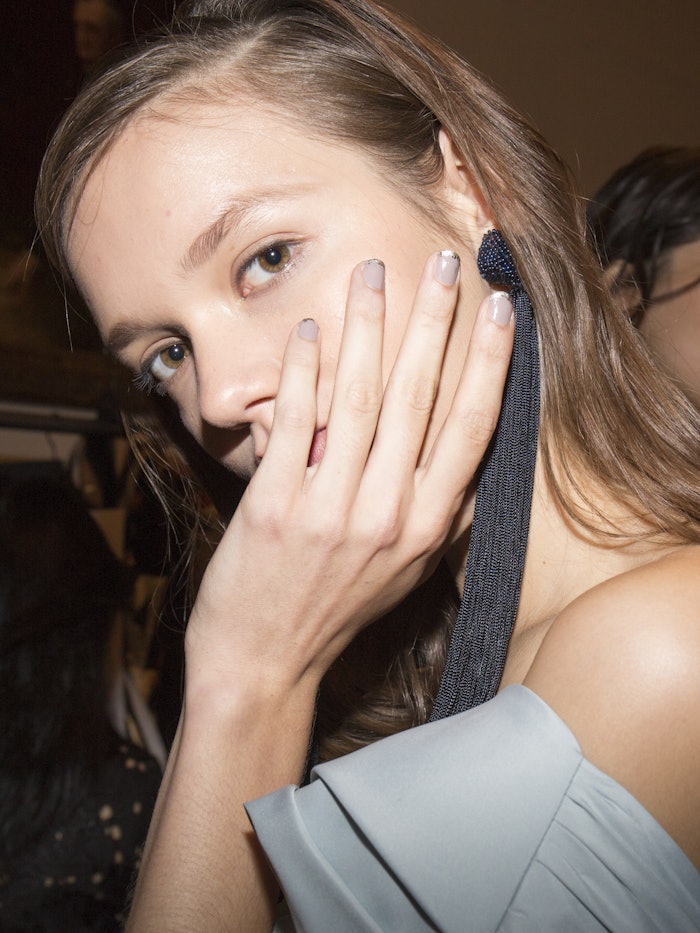 At Sachin + Babi's S/S 2018 presentation, the collection was inspired by the Grand Bazaar of Istanbul. On the nails the look mimicked the shine and texture of sequins heavily featured in the collection. Manicuring lead Geraldine Holford used Dermelect Cosmeceutical's line of peptide-infused color nail lacquer to execute a metallic French design.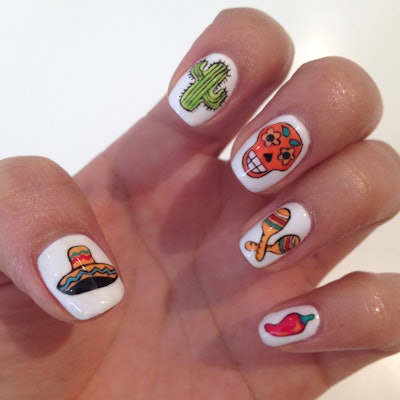 The nail team used a cool cashmere taupe shade in Dermelect Sophisticated and paired it with a silver lead shade to create the edgy twist on the tip. Each manicure was completed with Dermelect base coat in Launchpad Nail Strengthener and high-shine, fast-dryn top coat in Dermelect Momento Manicure Extender Top Coat.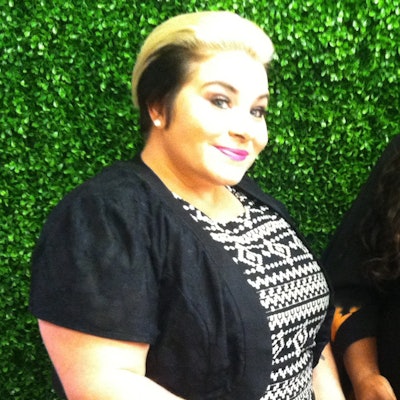 The Best Looks From NYFW S/S 2018
For more from Dermelect, visit the site.
What do you think of this modern metallic French by Dermelect? Let us know in the comments below!
[Images: Courtesy of Carissa Lancaster]
READ MORE FROM NYFW:
Minimal Manis by Deco Miami for PH5