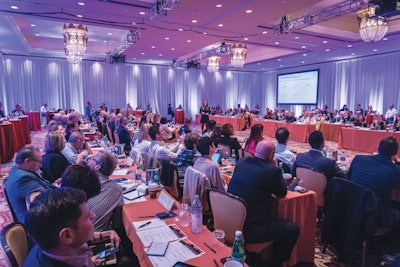 Nearly 200 executives representing 115 professional beauty companies from around the U.S. gained insights about the future of the industry when the Professional Beauty Association (PBA) hosted its third annual Executive Summit in Scottsdale, Arizona, held November 30 to December 1. Guided by its "Understanding Consumer Behavior" theme, the sold-out event featured presentations from leading digital experts and others who touched on some of the unique opportunities facing today's beauty pros, and shared information on how to grow a brand and effectively communicate with today's clients and customers.
RELATED: Beauty Changes Lives Experience Comes To Chicago
Additionally, PBA Executive Director Steve Sleeper shared an overview of the PBA's 2020 strategic plan. "As an industry, we're the healthiest when our salons and individual licensed professionals are thriving," says Sleeper. "An increase in the number of beauty professionals actively involved with PBA means an increase in influence for the industry among all our stakeholders, including consumers, policymakers and other industry supporters." Plans for the 2017 summit, taking place December 6 to 7, are already underway. For more information, visit probeauty.org.
Are you planning on attending the next summit? Let us know in the comments below!
[Image: Courtesy of Professional Beauty Association]