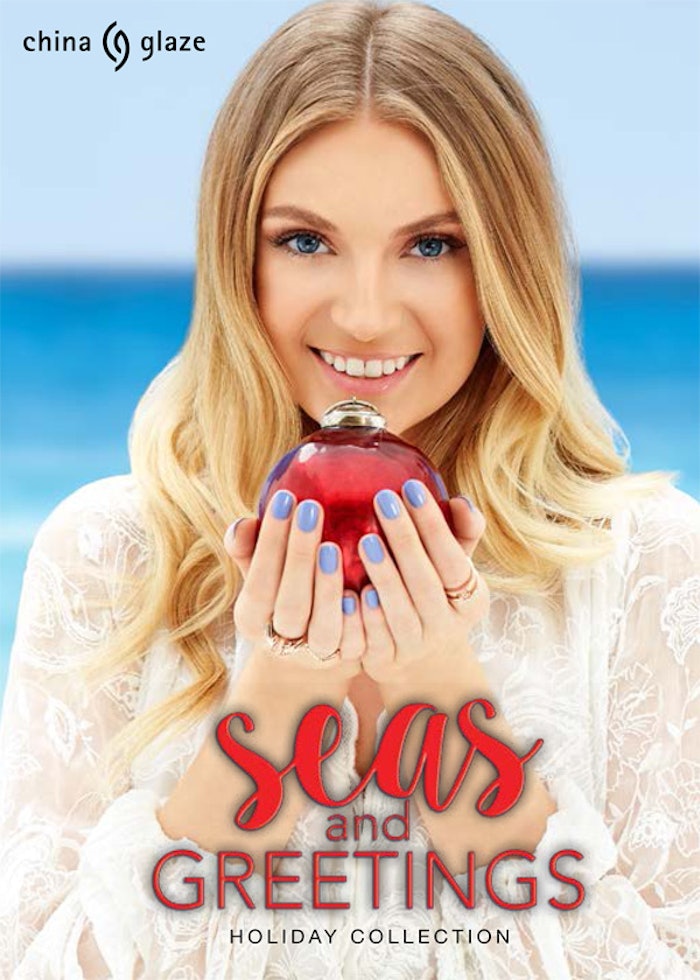 This year China Glaze® takes you on a tropical escape away from the traditional snowy winter climate and wishes you Seas and Greetings. The vibe of this collection has nothing to do with weather and everything to do with attitude. Winter gets warmed up as faded ocean blues and weathered seashell pinks capture the relaxed feel of a day at the beach, while sparkling glitters and shimmers add a classic holiday touch.
China Glaze® Seas and Greetings includes:
Snow Way!* – Iridescent white shimmer
Sand in My Mistletoes* – Peachy nude crème
Eat, Pink, Be Merry – Sweet rose pink shimmer
Warm Wishes* – Watermelon crème
Tis the Sea-Sun – Coral crème
The More the Berrier – Metallic magenta
Seas and Greetings – Iridescent amethyst
Let's Shell-ebrate – Purple and gold confetti glitter
Twinkle, Twinkle Little Starfish* – Holographic gold green glitter
Partridge in a Palm Tree – Aqua green
Joy to the Wave – Shimmering serene blue
Good Tide-ings – Cool blue lavender
(*Also available in Gelaze® Gel-n-Base in One™ formula exclusively at Sally Beauty Supply stores nationwide)
China Glaze® Seas and Greetings also features two holiday gift sets perfect for gifting the manicure addict in your life:
Seas the Holiday – She won't miss her suitcase on the carousel again with this blindingly bright China Glaze® luggage tag paired with three hot neon shades – Flip Flop Fantasy, Too Yacht to Handle and That's Shore Bright. (MSRP $14.99)
shell–ebration Time! – Micro mini bottles of Eat, Pink and Be Merry, Let's Shell-ebrate, The More the Berrier, Seas and Greetings, Good Tide-ings, and Partridge in a Palm Tree. (MSRP $13.49)\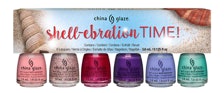 Have yourself a merry coastal Christmas with the China Glaze® Seas and Greetings collection, available in November 2016 at Sally Beauty Supply and www.sallybeauty.com. MSRP $7.50 for individual shades.
For more information, please visit www.chinaglaze.com.